In Palm Beach Gardens, FL we want all of our patients to feel comfortable with their dental treatments, whether it's a regular cleaning or dental implants. But for those who experience stress or have a fear of the dentist, we understand that simply getting through the door of our office can cause anxiety. We believe that your oral health is paramount to your overall health, and don't want to see our patients with dental anxiety avoid treatment that could improve their health.
At PGA Dentistry, Dr. Ajmo is certified in various forms of sedation dentistry in order to make you feel at ease with your appointment and treatment. By keeping regular checkups and moving forward with treatments, it will reduce the need for frequent visits, extensive procedures, and stressful appointments. While scheduling a consultation or meeting with Dr. Ajmo, be sure to let us know about your levels of anxiety and Dr. Ajmo will work with you to find a sedation option that works for you.

For most procedures such as fillings and root canals, local anesthesia such as Lidocaine, Articaine, or Marcaine may be used to give a feeling of numbness for that area where the tooth is being worked on. However, for those who have anxiety attending the office or the chair alone, below are a series of sedation techniques to help relax you prior to the treatments or even before you enter the office.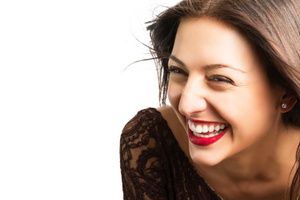 Nitrous Oxide
Nitrous Oxide, also known as laughing gas, can be administered immediately prior to treatment. This method will leave you feeling relaxed, warm and sometimes silly, hence the name. However, nitrous oxide does not put you completely to sleep. You will be conscious enough to answer your dentist's questions, but may have slurred or slowed speech.
Oral conscious sedation takes the form of pills that are consumed prior to your appointment, before you come to our office. By the time you sit down in the chair, you will feel relaxed and ready for your treatment. Depending on the types of pills that Dr. Ajmo will prescribe, these pills may be consumed one hour before the appointment or even the night before. Please note that you will need a ride to and from the appointment, as the effects of the pill can linger after your treatment making it unsafe to drive a vehicle.
Dr. Ajmo is a Board-Certified sedation expert, capable of administering stronger sedation in the form of IV Sedation. Dr. Ajmo will administer sedatives intravenously, usually through the arm, which is a very safe way to perform the procedures and treatments. Patients will not have any memory of the treatment whatsoever.
Let Us Ease Your Anxiety Today
At PGA Dentistry, we believe that all of our patients in Palm Beach Gardens, FL should have equal access to the treatments they need, including those who have various levels of dental anxiety. We offer a myriad of sedation dentistry options to ease your anxiety and help you relax throughout your appointment from the moment you sit in the dental chair.
Contact us today
if you're due for an appointment or procedure and experience dental anxiety, and we'll help you find a suitable sedation option for you.
RECENT BLOG POSTS
Categories:
Osseointegration, Dental Implants
Author:
Date:
2015-06-26
We get many questions about the reason it can take up to a few months for dental implants to heal.  Though there are full mouth procedures where you can leave with a brand new smile in one day (Teeth Next Day), many times the implantation of one or a few dental implants must "osseointegrate" with your jaw.  Osseointegration is the fusing of the implant with your jaw bone.
OFFICE HOURS
Monday-Friday 8am - 5pm
Please feel free to give us a call or stop by anytime if you have a question or would like to schedule an appointment.
PGA Dentistry
Palm Beach Gardens Office
7100 Fairway Dr Ste 59
Palm Beach Gardens, FL 33418