Searching for an experienced sedation dentist in Palm Beach Gardens, FL? After extensive training and years of experience, Dr. Jay Ajmo is one of the only cosmetic and implant dentists to achieve board-certification for sedation dentistry in Palm Beach County and Palm Beach Gardens! PGA Dentistry uses both oral conscious and IV sedation to help you cope with your dental anxiety. Sedation dentistry allows us to continue to provide our first-class care without compromising your peace of mind. Many people neglect their oral health for years out of fear of the dentist. Now we can help you restore your teeth and smile to optimum health with fewer appointments and less stress. If you would like to learn more about our sedation options, contact us today to schedule a consultation.

VIDEO: SOLVING DENTAL ANXIETY
The key to solving dental anxiety lies in the approach to treatment. By using IV sedation, our patients are able to relax throughout the course of their procedures. This technique is indicated for patients who suffer from dental phobia and anxiety, as well as those who are undergoing extensive treatments.
TEETH NEXT DAY
Lenny was extremely fearful of the dentist and suffered with advanced periodontal disease. All of his teeth were loose adn he knew his periodontal disease was directly linked to heart disease, but he kept it secret so he wouldn't have to address the problem. His wife encouraged him to finally go to the dentist, so he researched online and found Dr. Ajmo. Watch the video above to learn more.
With just a few prescribed sedative pills before your appointment, you can relax and overcome your fear of the dentist. Oral conscious sedation is a safe and effective way to keep you awake and calm during dental treatments. If you have a sensitive gag reflex, are afraid of anesthetic needles or pain caused by dental work, oral conscious sedation can help. Dr. Ajmo will prescribe you one or two pills and instruct you to take them about an hour before your appointment. In some cases, he may even suggest you take a pill the night before to bring on a restful night before treatment. You will need a ride to and from your appointment to ensure your safety, but a short nap after your appointment will leave you feeling rested and alert.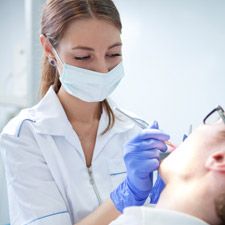 If you need a more effective sedation method to help ease the anxiety caused by dental phobia, IV sedation may be your best option.
IV sedation
can only be administered by a Board-Certified sedation expert like Dr. Ajmo and produces incredibly effective results. Designed for those who suffer from moderate to severe dental anxiety, IV sedation will leave you with no memory of the treatment, is very safe, and allows you to
reverse years of neglect
in very few visits. Dr. Ajmo administers the sedative intravenously, and you will feel the effects immediately. Easily adjusted and meticulously monitored, IV sedation is dependable, efficient, and very safe.
Local Anesthesia
Local anesthetics will be administered to anesthetize or "numb" your teeth and mouth after you are sedated. This sequence of sedation before local anesthetic prevents you from experiencing the fear often related to injections or needles.
The Benefits
One of the many benefits of sedation dentistry is that it allows our Palm Beach Gardens team to perform
more than one treatment
at a time, in what feels like minutes to the sedated patient. Years of damage and decay, often ignored due to anxiety can be reversed quickly and with minimal downtime. Dr. Ajmo has years of experience administering sedation and will remain attentive to your needs throughout the treatment. During treatment, Dr. Ajmo and his team will consistently monitor your vital signs to make sure you are safe and comfortable.
Candidacy
If you suffer from dental anxiety and are ready to make your health a priority, you may be a candidate for sedation dentistry. Your initial consultation at PGA Dentistry will help us determine if sedation is right for you, so don't wait to schedule an appointment with us.
Learn More about Sedation Dentistry
Don't let anxiety and stress keep you from having a healthy, happy smile. If you think you could benefit from sedation dentistry,
contact us in Palm Beach Gardens
today.
* Interested in learning more? Be sure to peruse our
sedation dentistry informational website
.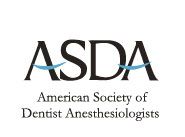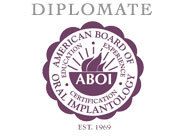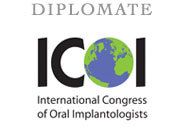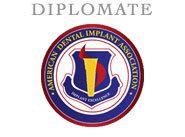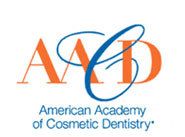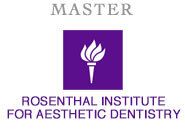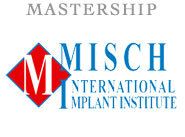 RECENT BLOG POSTS
Categories:
Dental Implants, Bone Graft
Author:
Date:
2015-05-11
Sometimes our patients have lost many teeth and waited quite some time to place dental implants.  Without your natural teeth, or implants in place, your jaw bone can begin to deteriorate.  This leads to the face having a "sunken" appearance.  For these patients it is necessary for Dr. Ajmo to perform a bone graft in order to create enough bone in the jaw for the implants to fuse with.  Learn more about bone grafts in today's blog article.
OFFICE HOURS
Monday-Friday 8am - 5pm
Please feel free to give us a call or stop by anytime if you have a question or would like to schedule an appointment.
PGA Dentistry
Palm Beach Gardens Office
7100 Fairway Dr Ste 59
Palm Beach Gardens, FL 33418