With sedation dentistry, we can help to eliminate any fears, stress, or anxiety about visiting the dentist. If you are someone who avoids the dentist out of fear or anxiety, you'll want to learn about how to choose the right sedation dentist. However, not all sedation dentists are created equal. While some have a complete understanding of how sedation dentistry works and what to do with a patient who suffers from dental anxiety, others do not but instead put the patients under a fog that allows them to complete their work.
​
We believe in putting our anxious patients at ease with their complete understanding of sedation dentistry, the dental procedure, and how the dentist will ask questions or give commands such as, "raise your hand if this hurts," or "tilt your head upwards, please." This is so they can better perform the dental work that needs to be done.

Tips & Tricks to Choosing Your Sedation Dentist
First, you may want to do some research about the practice and the dentist to see what type of credentials they have and to learn about the success of their work. You can learn this by calling up the practice's office or by going on the Internet to search for the dentist or to Google practice reviews and testimonials. If you don't like what you see or hear, find another dentist that makes you feel comfortable and at ease.

Second, we suggest scheduling a personal consultation with the dentist in an effort to learn more about him or her, and to talk about the sedation dentistry methods that they have available. The dentist may ask questions to better learn about the patient to see which form of sedation dentistry would benefit them the best.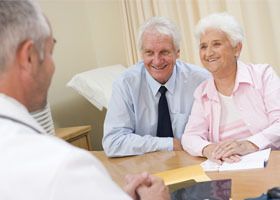 Third, it is very helpful to voice your questions and concerns to your dentist about past dental experiences, traumas, or anything else that may be of concern to you or is making you feel on edge. We want to provide you with a calming, stress-free dental experience so don't hesitate to tell us what you need from us to make that happen!
Fourth, if you feel that a hand signal of some sort would be helpful when you need the dentist to stop doing what they are doing or if you have a question, feel free to tell your dentist that. Most, if not all dentists have been trained in sedation dentistry and special needs dentistry, so they understand where their patients are coming from and do not, and will not take it personally. So don't feel as though you are being a burden; we are here for you.
Fifth, even though it was previously mentioned, we feel it is important to reiterate how important it is to find a dentist that provides a calming, soothing, and caring atmosphere that is non-judgmental and completely understanding. If you meet a dentist that is stand-offish or makes you feel uncomfortable, don't feel bad in telling them you're looking for something different. It is your smile, after all!
You Are Not Alone, We're Here to Help!
We understand that it can be really hard to overcome a phobia or anxious fear of the dentist. This is why we provide a soothing atmosphere complete with noise-cancelling headphones, soft, cuddly blankets that make you feel secure and warm, aromatherapy, neck pillows, and more. At
PGA Dentistry
, we strive to give the highest quality dental care with a compassionate setting so you can feel right at home. To learn more about how sedation dentistry can get you through your dental appointments and have you come out with a smile, contact our office!
RECENT BLOG POSTS
Categories:
Dental Implants, Bone Graft
Author:
Date:
2015-05-11
Sometimes our patients have lost many teeth and waited quite some time to place dental implants.  Without your natural teeth, or implants in place, your jaw bone can begin to deteriorate.  This leads to the face having a "sunken" appearance.  For these patients it is necessary for Dr. Ajmo to perform a bone graft in order to create enough bone in the jaw for the implants to fuse with.  Learn more about bone grafts in today's blog article.
OFFICE HOURS
Monday-Friday 8am - 5pm
Please feel free to give us a call or stop by anytime if you have a question or would like to schedule an appointment.
PGA Dentistry
Palm Beach Gardens Office
7100 Fairway Dr Ste 59
Palm Beach Gardens, FL 33418