Do you find yourself in a state of anxiety when you know you have a dentist appointment to attend? Or do you find yourself avoiding the dentist at all costs? If you suffer from dental anxiety but want to overcome your fear of the dentist or need an important dental cleaning or restoration done, we can help. We offer a couple different forms of sedation dentistry that can help you or your loved ones overcome dental anxiety so you can still get the dental care that you need to stay healthy.

We use sedation dentistry to eliminate any feelings of anxiety, stress, and fear so our dentally anxious patients can come into our office in Palm Beach Gardens for a relaxing dental experience. How it works is through the use of medicine to provide that sense of tranquility whether it is through oral conscious sedation or intravenous sedation. Both methods are fantastic ways to take the edge off for the patient who is about to settle into the dentist chair.

Eligibility for Sedation Dentistry
From teenagers to adults and seniors, there are plenty of people with self-proclaimed dental anxiety who are extremely fearful of the dentist. For fearful adolescents, this would be a good method to help them feel relief when undergoing procedures such as root canal, wisdom teeth removal, oral surgery, and more. Sedation dentistry is especially helpful for those with general anxiety or emotional issues, allowing them to quickly feel at ease in the dentist chair. When sedation dentistry plays a role in their oral health, they are able to get quality dental care without disrupting the dentist as he focuses on doing a good job.
For patients who need a lot of work done but don't want to break it up into several visits due to their dental anxiety, sedation dentistry can help them relax and be at peace while being able to still respond to the dentist if he had commands or asks a question to ensure your safety.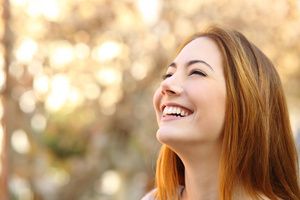 Here are some more examples for patients that would be eligible for sedation dentistry:
Patients with low pain tolerance

Patients with claustrophobia

Patients with previous dental trauma

Patients who have experienced physical trauma

Patients who have experienced emotional or mental trauma

Patients who have experienced sexual trauma

Patients with sensitive teeth

Patients who are fidgety

Patients who have a sensitive gag reflex

Patients who need a large amount of dental work done

Patients with dental anxiety Patients with general anxiety or emotional issues
​
Exceptions for Sedation Dentistry
While a lot of people may benefit from sedation dentistry, it is important to remember that those who have experienced any type of trauma may prefer to opt out of a sedation method due to their fear of losing control of the situation around them. Most patients who have been through any type of abuse or trauma may also have experienced that feeling of losing control because of what they have dealt with in the past. Sometimes it is best for the dentist to gauge how their patients are feeling and lead them through their anxiety by taking breaks, instructing them to take deep breaths, or by talking gently and reassuring them that the procedure will be over soon.

For patients who fear losing control, it may be best to tell them to raise their hand when they need the dentist to stop or if they have a question. It is also helpful for the dentist to know if you have a dental fear so they can take proper steps to ensure your safety and comfort in the office.
Reach out to PGA Dentistry
If you identify as someone who has a fear of the dentist or avoids going to the dentist, you may benefit from sedation dentistry as a way to get you through your dental appointments in a completely relaxed state. You may want to remember to voice your concerns with Dr. Ajmo before starting any dental procedure to raise his awareness of your anxiety so we can accommodate you to have a calming dental experience. To learn more about your candidacy for sedation dentistry, contact our office in Palm Beach Gardens, FL to schedule your consultation appointment. We look forward to assisting you!
RECENT BLOG POSTS
Categories:
Osseointegration, Dental Implants
Author:
Date:
2015-06-26
We get many questions about the reason it can take up to a few months for dental implants to heal.  Though there are full mouth procedures where you can leave with a brand new smile in one day (Teeth Next Day), many times the implantation of one or a few dental implants must "osseointegrate" with your jaw.  Osseointegration is the fusing of the implant with your jaw bone.
OFFICE HOURS
Monday-Friday 8am - 5pm
Please feel free to give us a call or stop by anytime if you have a question or would like to schedule an appointment.
PGA Dentistry
Palm Beach Gardens Office
7100 Fairway Dr Ste 59
Palm Beach Gardens, FL 33418