Missing teeth can be a burden on an individual, but the alternative dental implants are also an investment. At PGA Dentistry, we believe it's important to be educated about each of our procedures, including dental implants. You may be asking yourself, why should I choose dental implants as my tooth restoration procedure?


Reasons for Dental Implants
Our patients in Palm Beach Gardens, FL have enjoyed many benefits of dental implants. But before they could reap the benefits, they had many reasons to look into dental implants in the first place. Some of the reasons to pursue dental implants are:
Restore your self-confidence
Want natural speaking and chewing motions
Missing one or more teeth
Pain and bite problems in your jaw
Repair facial collapse or sunken appearance
Replace dentures or dental bridges for more comfort or convenience
DENTAL IMPLANTS AND FIXED PORCELAIN BRIDGEWORK USING IV SEDATION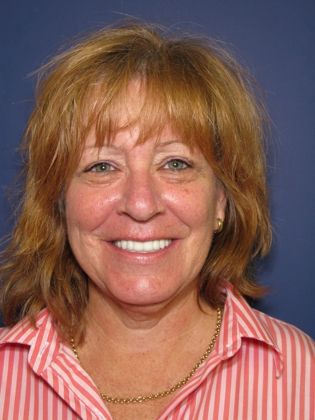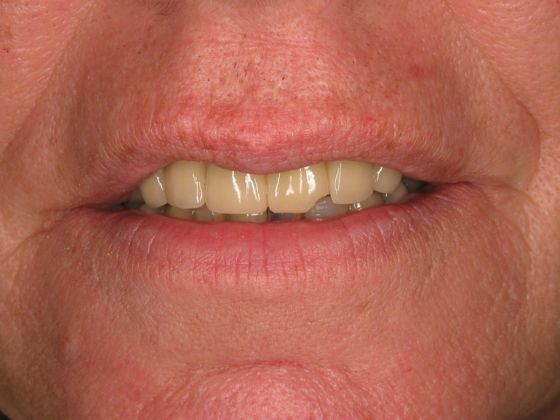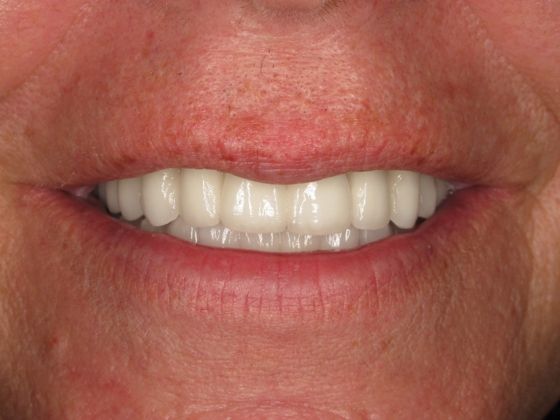 I have always suffered with major dental problems and wanted a special dentist who could give me a smile I'd be proud of. I'm so thankful I found the right doctor to help me. - Sharon
It may come as a surprise to some that the dental implant process is a tad long as well. It can take up to four to six months, depending on the number of dental implants needed. But what our patients have found is that despite the length of the procedure, the payoff is pretty significant.
If you have one or more missing teeth or are suffering from tooth decay, dental implants have an added bonus known as osseointegration. This process is the fusion of the implant to the jawbone underneath, prompting healthy bone growth. By allowing this fusion to take place, the bone grows strong, and keeps your facial structure from collapsing or sinking. By filling in that empty space with a dental implant, you're also preventing the surrounding teeth from shifting.
VIDEO: DENTAL IMPLANTS FOR HEALTHY SMILES
When patients are missing teeth, we often recommend dental implants for healthy smiles. Dental implants are the only restorative treatment that replaces the entire structure of the tooth from root to crown. With modern advances in technology and techniques, now is the time to have your dental implants placed.
Dental Implants vs. Dentures
Many of our Palm Beach Gardens, FL patients work with their dentures at first, but have returned to us to swap out their dentures for a more permanent solution to their missing teeth. With dentures, there is always the added risk that they'll become loose and fall out while eating or talking. With dental implants, they are permanently embedded in your jawbone, giving your prosthetic tooth the strength and stability to withstand your mouth's normal routine – eating, drinking, talking, laughing, and more. Dental implants are also much more convenient to care for. Since the implant is customized to fill the space, it's blends in and can be maintained in the same way you would with your natural teeth. There's virtually no risk of knocking out the implant while brushing or flossing. Dentures and dental bridges also do little to heal the jawbone from the missing tooth. Through osseointegration, the bone is allowed to heal over the wounded area, but dentures and dental bridges merely cover the area instead of filling the space.

Enjoy Dental Implants from PGA Dentistry
If you're missing one or more teeth and want to regain that self-confidence and brilliant smile, look to dental implants through PGA Dentistry. We're conveniently located in Palm Beach Gardens, FL and offer a complimentary consultation for all new and current patients interested in the dental implants. Dr. Ajmo will perform an examination, answer your questions, and help determine if dental implants are right for you. Contact us today about the complimentary consultation!
RECENT BLOG POSTS
Categories:
Osseointegration, Dental Implants
Author:
Date:
2015-06-26
We get many questions about the reason it can take up to a few months for dental implants to heal.  Though there are full mouth procedures where you can leave with a brand new smile in one day (Teeth Next Day), many times the implantation of one or a few dental implants must "osseointegrate" with your jaw.  Osseointegration is the fusing of the implant with your jaw bone.
OFFICE HOURS
Monday-Friday 8am - 5pm
Please feel free to give us a call or stop by anytime if you have a question or would like to schedule an appointment.
PGA Dentistry
Palm Beach Gardens Office
7100 Fairway Dr Ste 59
Palm Beach Gardens, FL 33418