You may be wondering how to find the right implant dentist you can trust to restore your teeth and your smile so you can enjoy your life to it's fullest. Someone who takes the time to listen to your needs and concerns. A talented dentist who can help you achieve the results you're looking for a healthy youthful smile.

Dr. Ajmo has been changing people's lives for over 25 years with cosmetic and implant dentistry. He has the experience and advanced skills to expertly perform your dental implant surgery, keeping you totally comfortable and relaxed with sedation. He incorporates his artistic talents in facial esthetics and cosmetic dentistry to give you a healthy beautiful smile that will suit your face and keep you looking your best so you can live your life to the fullest. PGA Dentistry offers you complete implant care by one expert in one state-of-the-art facility.
DENTAL IMPLANTS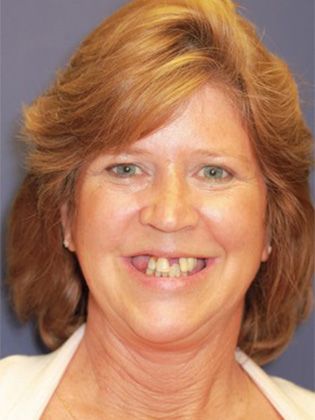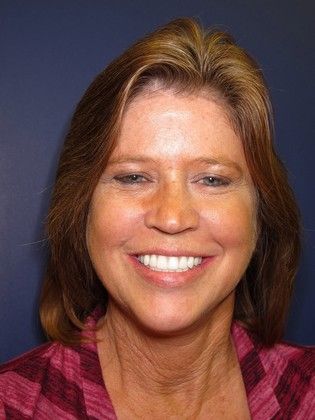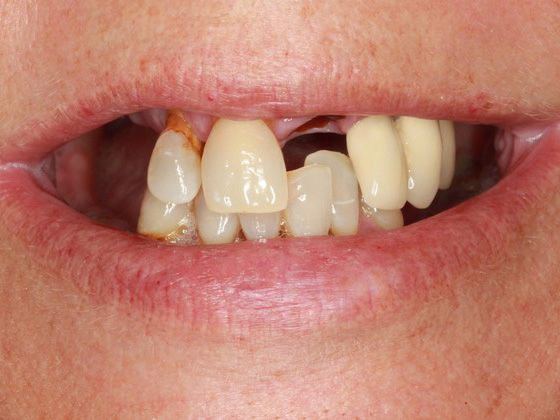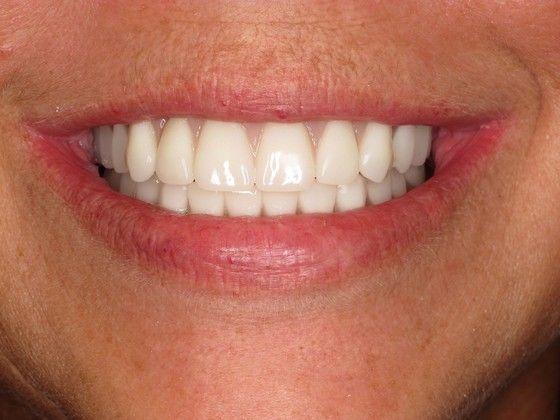 ​Michelle suffered with very poor dental health. Her fear of the dentist caused her to avoid going to the dentist all of her adult life. None of her remaining natural teeth were able to be salvaged. Michelle underwent full mouth reconstruction with dental implants and Prettau Zirconia bridgework. All of her treatment was performed under IV sedation. Actual patient of Dr.Jay Ajmo. PGA Dentistry, PGADenstistry.com
VIDEO: MICHELLE'S STORY
Questions to Ask When choosing an Implant Dentist
1) EXPERIENCE: Has the dentist surgically placed many dental implants with the highest success rate possible? Has the dentist also restored implants with successful results that are esthetically appealing? Does the dentist show images of his own work that he has provided to his patients?
​Dr. Jay Ajmo has successfully placed thousands of implants in his Palm Beach Gardens practice and has been using the same Biohorozons Implant Systems for many years with an average of 98% success rate. The benefits of using the same top quality American made implant system are extensive.
Dr. Ajmo has been performed Full Mouth Reconstruction for many patients with a broad range of needs over the last 26 years. If you look at before and after images of Dr. Ajmo's treatment for his patients, there's no question, the results are absolutely amazing!
2) CERTIFICATION: Is the Dentist Credentialed in Dental Implantology and Cosmetics? Do Credentials Make Any Difference In The Results?
Dr. Ajmo has earned a Diplomate Certification with the International Congress of Oral Implantologits and is Diplomate Certified by the American Dental Implant Association. He has a Mastership from the MISCH International Implant Institute and is an active member of the American Board of Oral Implantology.
Dr. Ajmo also has a Master's in Cosmetic Dentistry with the Rosenthal Institute for Esthetic Dentistry and is an active member of the American Academy of Cosmetic Dentistry.
Dr. Ajmo has undergone years of post-doctorate training to gain the most updated skills and experience to perform these advanced procedures safely and effectively. What this means to you is you can rely on one doctor to give you the results you want; a beautiful healthy smile you can be proud of.
Don't be fooled into thinking you'll receive the same quality care wherever you go. There is a difference!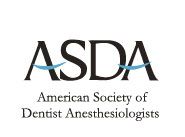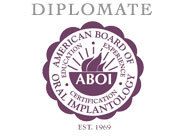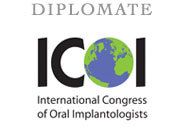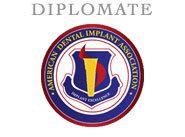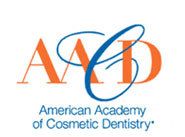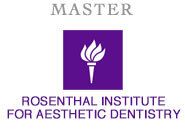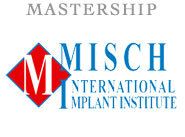 VIDEO: HOW TO FIND THE BEST IMPLANT DENTIST
We utilize the most advanced technology in the industry at PGA Dentistry for our patients' benefit. We are one of the only practices in Palm Beach County with a 3D CT Scan machine, which allows us to diagnose, image, and plan implant restoration and implant placement with unparalleled precision. To further ensure our patients' comfort and satisfaction, we also are happy to utilize sedation dentistry during the implant placement process.
3) IV SEDATION: Is the dentist trained in IV Sedation so I'll be kept comfortable?
Dr. Ajmo is an active member in the American Society of Dental Anesthesiologists. He is the only Cosmetic Dental Implantologist offering IV Sedation in Palm Beach County and most of South Florida. What this means to you is you can be sure you'll be kept comfortable and relaxed throughout your implant procedures, even if you're fearful of the dentist. Dr. Ajmo and his certified team will monitor your heart rate, blood pressure, oxygen saturation levels as well as EKG during IV Sedation. Our facility is routinely inspected by the State of Florida Department of Health for safety, organization and quality of care. Our team consistently receives A+ ratings during inspections.
4) CT SCANS: Does the Dentist use in-office CT Scan Technology for all implant cases?
Our facility is equipped with the latest in 3D Cone Beam CT technology and we use it for every implant case we perform for our patients. 3D CT Scans offer us a 3 dimensional view of the patient's teeth, jawbones and surrounding anatomical structures that aren't readily available with traditional black and white x-rays. 3D CT also adds a measure of safety by accurately identifying vital nerves and sinus spaced that should be protected. 3D CT diagnosis is rapidly evolving toward the standard of care in dental implantology.
VIDEO: HOW TO FIND THE BEST IMPLANT DENTIST TO REPLACE MISSING TEETH
5) FACILITY: Does the Office have a dedicated Surgical Suite for Placing Implants?
Our practice has a custom designed private surgical suite which is equipped with the latest technology in dental implant surgery, bone grafting and as IV Sedation monitoring. Dr. Ajmo performs each implant procedure in a totally sterile setting and is assisted by a highly trained and experienced implant team.
6) ONE LOCATION: Does the Dentist Place and Restore Implants in the Same Office?
Yes! Dr. Ajmo Surgically places dental implants in his implant surgical suite while also restoring implants in his facility. By having the same experienced implant surgeon place and restore the implants, you're offered the convenience of one office location wile relying on one doctor to give you the best results you're looking for.
7) SAME DAY TEETH: Does the dentist offer teeth in one day, same day teeth where immediate implants and new teeth are simultaneously placed?
Yes, Dr. Ajmo is trained and skilled in Prettau Now! Teeth the Same Day. In our facility, we can safely and comfortably remove bad teeth and failing dental work, then place dental implants and permanently attached teeth all in ONE DAY.
8) PRETTAU: Does Your Dentist Offer the Prettau Zirconia Implant Bridge instead of acrylic options?
Dr. Ajmo is the first implant dentist in all of South Florida and one of very few in the United States to deliver this amazing advancement in permanent tooth replacement. He's the only Prettau Certified Dentist in the State of Florida, having undergone extensive training under Dr. Michael Tischler, the leading Prettau Implant instructor in the world.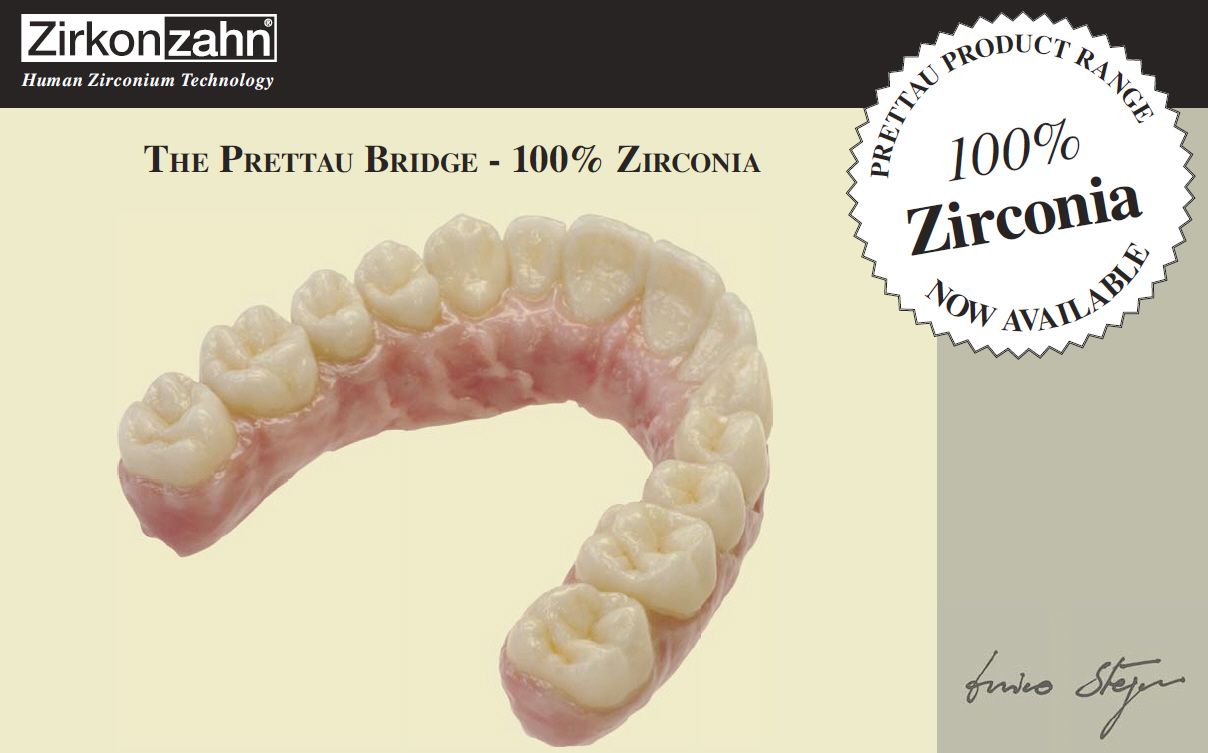 Dr. Ajmo frequently meets with Dr. Tischler and visits the Tischler Dental Lab, the only Prettau Zirconia Implant Bridge lab in the U.S. Each Zirconia Implant Bridge is CAD/CAM milled in computer guided milling machines specially created for the Prettau Zirconia Bridge.
The process is highly controlled to ensure that each and every Prettau Bridge meets the highest specification standards for long term strength, a perfect fit and optimum esthetics.
OFFICE HOURS
Monday-Friday 8am - 5pm
Please feel free to give us a call or stop by anytime if you have a question or would like to schedule an appointment.
PGA Dentistry
Palm Beach Gardens Office
7100 Fairway Dr Ste 59
Palm Beach Gardens, FL 33418