While a beautiful and complete smile is within reach for all patients, it's understood that a few may feel hesitant once they see the sticker price. At PGA Dentistry, we never want a patient to give up on their dream smile due to the cost of the procedure. We have many financing options available and accept various payment methods. The final price of dental implants will vary from patient to patient, depending on the number of implants needed and if any supplemental procedures will be needed as well. The cost of dental implant procedures vary in price depending on a number of factors – number of dental implants needed, additional care or any supplemental procedures.


Accepted Payment and Financing Options
PGA Dentistry accepts many financing options and payment methods to offset the cost of the dental implant procedures. We are also proudly partnered with CareCredit and Springstone Financial – two patient financial options that cater to health, wellness, and beauty procedures and treatments. CareCredit and Springstone are easy to apply for and make payments online. They are convenient to use and have a history of working well and confidently with patients on their financial plan. We also accept a number of major dental insurance providers. Be sure to check your policy about what is or is not covered by your plan. If you have any questions about the dental insurances we accept or confusion about what your policy covers, feel free to contact our Palm Beach Gardens, FL office and one of our professional staff members will assist you.
DENTAL IMPLANTS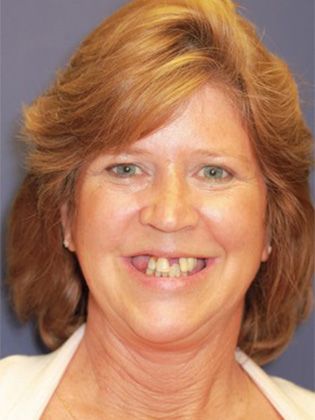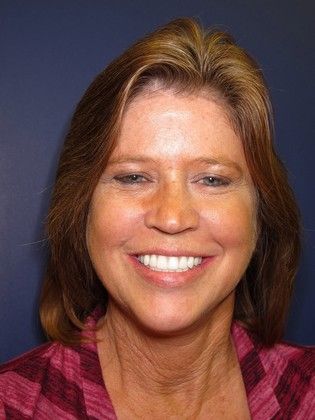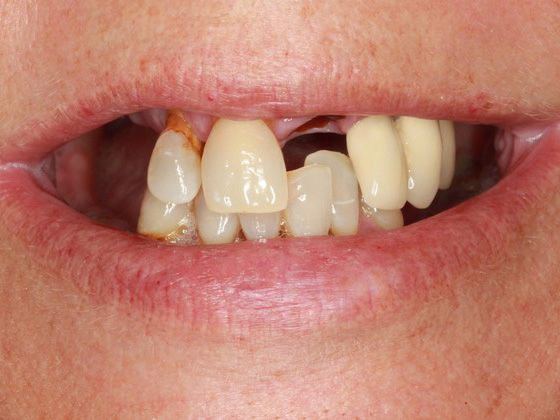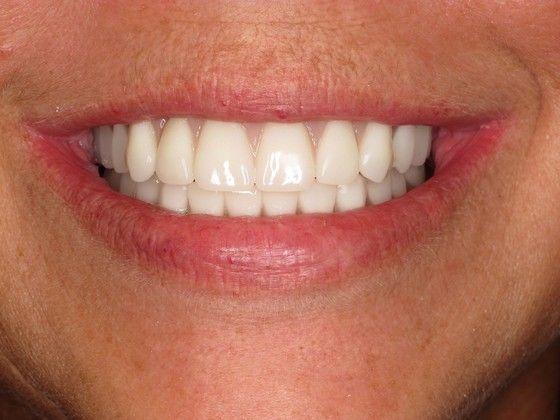 ​Michelle suffered with very poor dental health. Her fear of the dentist caused her to avoid going to the dentist all of her adult life. None of her remaining natural teeth were able to be salvaged. Michelle underwent full mouth reconstruction with dental implants and Prettau Zirconia bridgework. All of her treatment was performed under IV sedation. Actual patient of Dr.Jay Ajmo. PGA Dentistry, PGADenstistry.com
Schedule a Consultation at PGA Dentistry
Once you've lost a tooth, your gums and bone may start to deteriorate and cause facial collapse. Dental implants can not only slow down that process, but can also heal the bone and tissue around it. Don't let any hesitations about cost and financing stand in the way of restoring that photogenic smile. At PGA Dentistry in Palm Beach Gardens, FL, we offer many cost and financing solutions including CareCredit, Springstone Financial, and most insurance providers. To learn more, contact our Palm Beach Gardens, FL office and schedule your complimentary consultation with Dr. Ajmo today.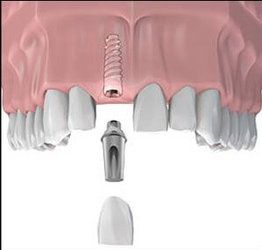 RECENT BLOG POSTS
Categories:
Osseointegration, Dental Implants
Author:
Date:
2015-06-26
We get many questions about the reason it can take up to a few months for dental implants to heal.  Though there are full mouth procedures where you can leave with a brand new smile in one day (Teeth Next Day), many times the implantation of one or a few dental implants must "osseointegrate" with your jaw.  Osseointegration is the fusing of the implant with your jaw bone.
OFFICE HOURS
Monday-Friday 8am - 5pm
Please feel free to give us a call or stop by anytime if you have a question or would like to schedule an appointment.
PGA Dentistry
Palm Beach Gardens Office
7100 Fairway Dr Ste 59
Palm Beach Gardens, FL 33418