A full mouth reconstruction is a multi-dimensional procedure that combines a number of restorative treatments to restore your smile to full health. At our practice we can treat tooth decay, periodontal infections, damaged and lost teeth, and numerous other dental care complications that can put your oral health at risk, all in the same procedure. This approach helps preserve the balance and equilibrium between the various components of the mouth. Since full mouth rehabilitations involve two or more individual treatments, the total cost of the procedure can only be determined by Dr. Ajmo during your comprehensive consultation at PGA Dentistry, in Palm Beach Gardens, FL.

We strongly believe that your oral health should not be determined by your budget and that everyone deserves a beautiful smile. PGA Dentistry offers a number of payment and financing options, and we accept certain insurance carriers as well.
To make payment easy and convenient, we offer a wide array of financing options through CareCredit® and Springstone™, both of which offer no-interest plans if the full amount is paid within the agreed upon period. These financing time schedules range from 6 to 24 months. Applying for these options is quick and simple, while repayment is made easy with online payment options. A wonderful benefit to CareCredit and Springstone is that they both offer a revolving source of credit, so that you don't need to worry about reapplying for each and every individual treatment. With a combined history of over 20 years in the patient finance industry, CareCredit and Springstone have built excellent reputations for top notch patient care.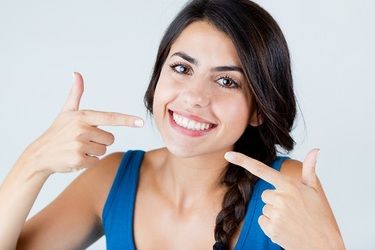 Full Mouth Reconstruction and Dental Insurance
A full mouth reconstruction, unlike a smile makeover or smile design, tends to emphasize reconstructive over cosmetic dentistry. Your dental insurance may pay for part of the treatment, although the exact amount covered will depend on the specific policy. We would be more than happy to navigate the insurance paperwork for you; bring your insurance card to our Palm Beach Gardens, FL office or give us a call at (561) 627-8666 to speak with our pleasant insurance assistant.
A Beautiful Smile is Priceless
Patients who have enjoyed the benefits of a refurbished smile agree that the brilliant results were well worth the effort. Not only can a full mouth reconstruction help maintain your dental and overall health, it can also drastically improve your quality of life. Apart from restoring the full functionality to your teeth and jaws, the reconstruction will also provide you with a smile you'll love to show off. The time to restore the luster to your smile is now;
contact
PGA Dentistry in Palm Beach Gardens, FL to schedule your no-obligation consultation today!
RECENT BLOG POSTS
Categories:
Dental Implants, Bone Graft
Author:
Date:
2015-05-11
Sometimes our patients have lost many teeth and waited quite some time to place dental implants.  Without your natural teeth, or implants in place, your jaw bone can begin to deteriorate.  This leads to the face having a "sunken" appearance.  For these patients it is necessary for Dr. Ajmo to perform a bone graft in order to create enough bone in the jaw for the implants to fuse with.  Learn more about bone grafts in today's blog article.
OFFICE HOURS
Monday-Friday 9am - 5pm
Please feel free to give us a call or stop by anytime if you have a question or would like to schedule an appointment.
PGA Advanced Dentistry
Palm Beach Gardens Office
7100 Fairway Dr Ste 59
Palm Beach Gardens, FL 33418
561-627-8666