Missing teeth can severely compromise the health and appearance of your smile. Modern dental bridges are an excellent solution for missing teeth that not only restore the all-important balance of your bite, but also help your smile to look natural and attractive.

Today, with a focus on aesthetics, dental bridges are generally fabricated with a strong, long-lasting form of porcelain that mimics the light reflecting properties of natural tooth enamel. This common dental restoration is the preferred prosthetic solution for patients with one missing tooth or two missing teeth in a row. Dr. Jay Ajmo places both traditional and implant-retained dental bridges at our Palm Beach Gardens dental practice. If you are suffering with a compromised smile, contact us today to learn how dental bridges can help you rebuild your smile.

Anatomy of a Dental Bridge
The construction of your dental bridge will depend on a number of factors, including the number of replacement teeth needed, and the health of the neighboring teeth. In general, a dental bridge has two basic parts:
The abutments. Dental crowns on each side of a bridge are permanently placed on healthy, natural teeth. The crowned abutment teeth must support the bridge, so their health is imperative. You can also anchor a dental bridge with a dental implant.
The pontic. The pontic is the replacement tooth that fills the gap left by missing teeth. A bridge may consist of two or three pontics. Crafted by talented dental lab technicians, pontics are virtually indistinguishable from natural teeth.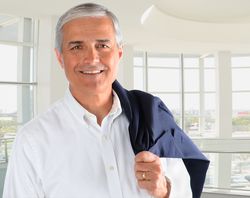 DENTAL IMPLANTS AND FIXED PORCELAIN BRIDGEWORK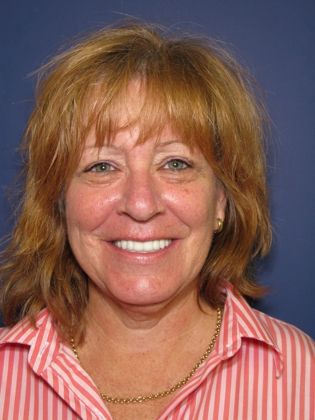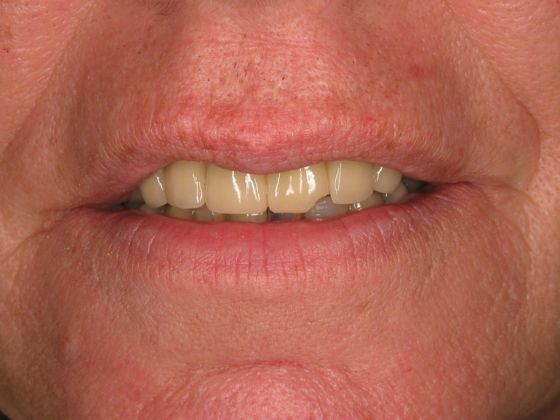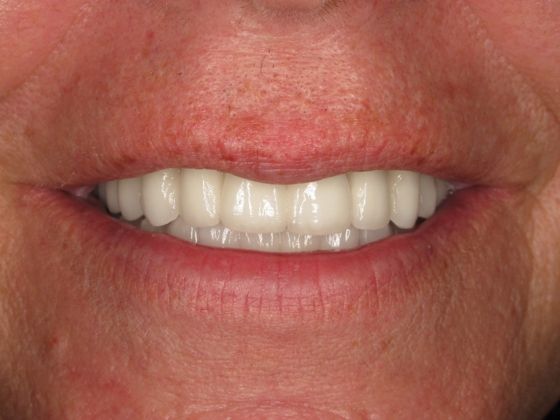 ​Sharon was lost most of her teeth due to failure of her old crowns. She was extremely fearful of dentists and wanted a dentist who could provide her with permanent implant options under sedation. After dental reconstruction Sharon can smile with confidence and never worry about wearing dentures.
Examining Your Tooth Replacement Options
Before undergoing bridge placement, you will sit down with Dr. Ajmo for an initial consultation. During this meeting, he will perform a visual oral examination and take digital x-rays. He must determine the health of the potential abutment teeth and the strength of the bone that supports them. If your teeth are healthy and your enamel is strong, he might recommend placing a traditional bridge. If you have solid jawbone density, Dr. Ajmo may recommend replacing your missing tooth with a
dental-implant secured crown
. If your underlying bone structure is solid, he may recommend an implant-retained bridge. When it comes to replacing one or two teeth, you have options, so Dr. Ajmo can answer your questions and help you find a prosthetic to fit your oral health needs and lifestyle.
Discuss Your Options with Dr. Jay Ajmo
If you have lost one or two of your permanent teeth, you may not be too concerned, especially if teeth are missing from the back of your mouth. Missing molars don't immediately detract from the appearance of your smile. Consider, though, that missing teeth can lead to a host of serious oral health issues, including an increased risk for further tooth loss, misalignment of remaining teeth, and
TMJ dysfunction
, to name a few. Dental bridges provide a reliable and versatile solution for missing teeth. To discuss your options with a talented, caring restorative and cosmetic dentist with decades of hands-on experience and advanced training, contact us today and schedule your appointment with Dr. Ajmo.
RECENT BLOG POSTS
Categories:
Dental Implants, Bone Graft
Author:
Date:
2015-05-11
Sometimes our patients have lost many teeth and waited quite some time to place dental implants.  Without your natural teeth, or implants in place, your jaw bone can begin to deteriorate.  This leads to the face having a "sunken" appearance.  For these patients it is necessary for Dr. Ajmo to perform a bone graft in order to create enough bone in the jaw for the implants to fuse with.  Learn more about bone grafts in today's blog article.
OFFICE HOURS
Monday-Friday 8am - 5pm
Please feel free to give us a call or stop by anytime if you have a question or would like to schedule an appointment.
PGA Dentistry
Palm Beach Gardens Office
7100 Fairway Dr Ste 59
Palm Beach Gardens, FL 33418