Fixing chipped, cracked, broken, and decaying teeth has never been easier with metal-free dental crowns. Dr. Jay Ajmo's Palm Beach Gardens practice uses high quality IPS e.max® products to restore the structure, function, and aesthetics of your smile. At the PGA Dentistry, we want to see your joy and confidence shine through your smile and each member of our team is dedicated to helping you reach your goals. Schedule an appointment with us today and we will help you begin your journey toward a new smile.

Understanding the Procedure
Dental crowns are shells of strong porcelain designed to fit over your existing teeth or to restore a dental implant. These restorations are one of the most popular options when it comes to strengthening damaged or decaying teeth.
Your initial consultation, which involves digital X-rays, images, and a comprehensive examination by Dr. Ajmo, will provide a basis for your customized treatment. We will tailor your crowns to optimize your bite, and the alignment and color of your teeth. Each one of your personal requests and needs will be addressed to ensure that your experience with us is positive and successful.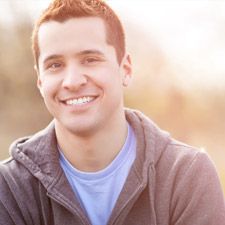 COMPLETE DENTAL RESTORATION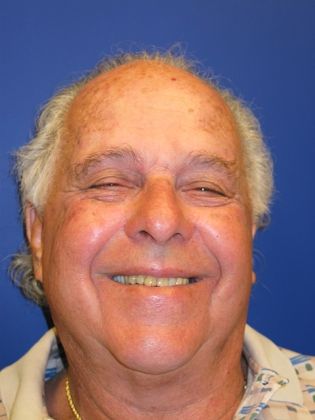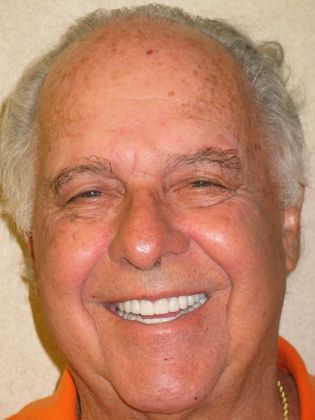 Ron's teeth were severely worn and cracked, but he experienced no pain. His wife asked him to please get his teeth fixed. Most of his dental work was at least 20 years old and failing. Dr. Ajmo saved all of Ron's teeth and restored his smile for good health and aesthetics. "My wife and I are so happy with the restoration Dr. Ajmo did. I look and feel so much healthier. Your office is fabulous." -Ron
On the day of your appointment, we will administer anesthetic or sedation to help you relax during the treatment. We will clean, lightly buff, and gently prepare your teeth to receive the crowns. The expert placement of your restorations, combined with diligent routine care, will reward you with a healthy, functional smile that can last a lifetime.
Dr. Ajmo personally performs each dental crown procedure in the comfort of his Palm Beach Gardens office, so you don't have to make multiple, inconvenient trips to various office locations.

The Aesthetic Benefits
Restoring weak, decaying teeth with natural-looking dental crowns will make your smile look better than ever. By artistically matching the color of your crowns with that of your natural smile, Dr. Ajmo can help you achieve the smile of your dreams. Having a cleaner, whiter, straighter smile will take years off your face and give you another chance to show off your gorgeous grin.
The Oral Health Benefits
Broken teeth that are left untreated can cause a number of lifelong oral health problems. Cracks and breaks in the surface of your teeth can house harmful plaque and bacteria, which cause gum disease and tooth decay. As soon as you restore your teeth with dental crowns, you will see a dramatic improvement in the structure and function of your smile.
Candidacy
Your candidacy for dental crowns depends on your personal oral health history and the condition of your jawbone and teeth. You may be a good candidate for dental crowns if you:
Have lost, broken, or worn teeth
Haven't been to the dentist in years
Have a removable denture plate
Outdated metal fillings
Breaks in your back molars
Old, weak dental restorations
Learn More about Dental Crowns
If you would like to schedule a consultation with Dr. Ajmo to find out if dental crowns are right for you, contact us in Palm Beach Gardens today.
RECENT BLOG POSTS
Categories:
Osseointegration, Dental Implants
Author:
Date:
2015-06-26
We get many questions about the reason it can take up to a few months for dental implants to heal.  Though there are full mouth procedures where you can leave with a brand new smile in one day (Teeth Next Day), many times the implantation of one or a few dental implants must "osseointegrate" with your jaw.  Osseointegration is the fusing of the implant with your jaw bone.
OFFICE HOURS
Monday-Friday 8am - 5pm
Please feel free to give us a call or stop by anytime if you have a question or would like to schedule an appointment.
PGA Dentistry
Palm Beach Gardens Office
7100 Fairway Dr Ste 59
Palm Beach Gardens, FL 33418