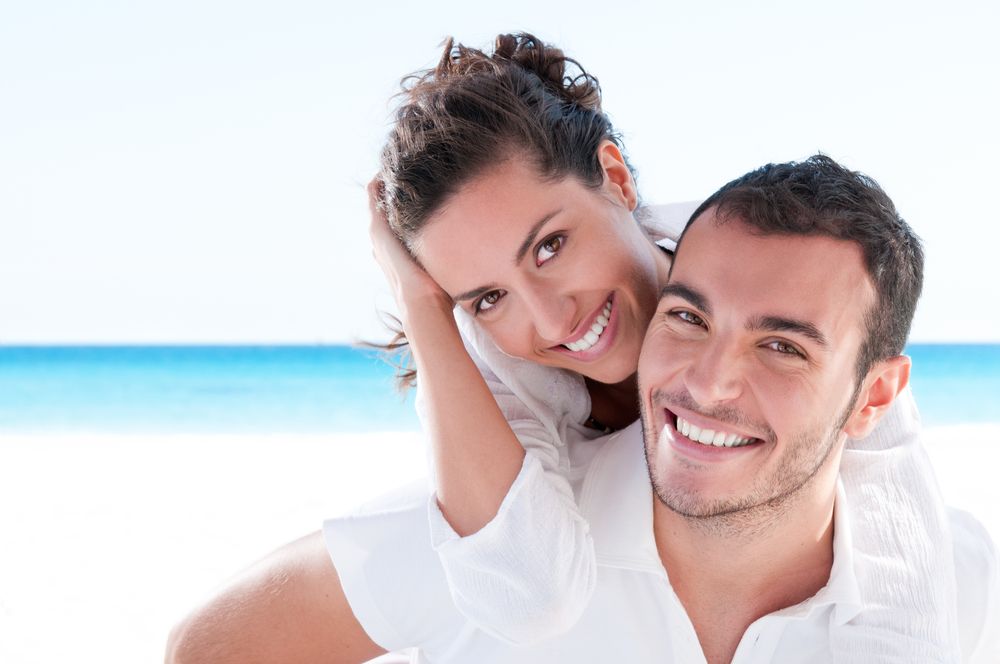 When you choose cosmetic dentistry, it is because you want to see an improvement in the aesthetics of your smile. Unfortunately, when cosmetic dentistry goes wrong, not only could you find that your teeth look less attractive than they did originally, but you may be left suffering from a range of dental problems. In many instances, these can result in the need for extensive, expensive and debilitating dental work to restore and then subsequently improve your smile.



Examples of Cosmetic Dentistry Gone Wrong
Unfortunately, there are lots of different ways in which cosmetic dentistry procedures can fail to go as planned. Here we have listed some of the most common examples we have come across of cosmetic dentistry procedures that have gone wrong.
Teeth whitening performed without due care and attention can lead to excessive sensitivity to both teeth and gums, burnt or receding gums and even damaged tooth enamel. Cosmetically, you could experience inconsistent results across your teeth, causing them to look less attractive than before.

Crowns and other cosmetic restorations must be created with precision to ensure that they fit correctly. This requires careful impressions and images to be taken which will be used to create the restoration. If these subsequently don't fit, you may struggle to bite, chew, speak and keep your teeth properly clean. Poor fitting restorations can also place pressure on remaining natural teeth, putting them at risk of damage that then requires treatment.

Cosmetic restorations coming loose is a common reason for patients to file a negligence claim against their cosmetic dentist. This can occur if treatments are not planned or executed properly, or if substandard materials are used.

Dental implants may be the most popular tooth loss solution available, but it is a process that requires finite precision to be performed accurately and successfully. Despite requiring invasive surgery to place them, there are currently no special education or training requirements needed for a dentist to be legally allowed to perform dental implant procedures. This means that any licensed dentist can technically perform dental implant surgery. Dental implant surgery gone wrong can cause all sorts of consequences from nerve damage and jaw bone damage to gum infections and implant failure.
This list is by no means exhaustive and represents just a few of the things that can potentially go wrong if you place your procedure in the hands of an inexperienced 'professional'.



Choose an Experienced, Reputable Cosmetic Dentist to Avoid Cosmetic Dentistry Going Wrong.
By far the easiest way to avoid your cosmetic dentistry going wrong is to make sure you appoint the right professionals in the first place. There is no doubt that cosmetic dentistry is extremely popular, and an increasing number of dentists are now offering cosmetic procedures to meet this demand. Unfortunately, not all professionals offering this service have the training, skills, and experience to be able to deliver safe, successful cosmetic dentistry services.

When you fail to do the appropriate research and checks and end up choosing a substandard cosmetic dentist, there is a huge risk that your cosmetic dentistry procedure won't go to plan or that you will end up being unhappy with your results.

When selecting a professional for your cosmetic dentistry procedure, you should check:
When and where they did their training
How much experience they have
How much of their workload comprises of cosmetic procedure
Whether or not they have a board accreditation
What commitment they have made to further their education
Whether they have testimonials and before/after photographs from their patients that they will be happy to share with you
Trust your gut, do your research and make sure you meet potential cosmetic dentists in person before signing up to any procedure. Only then will you be able to rest knowing that you are in safe and experienced hands.


If you are looking for truly professional cosmetic dentistry services carried out by a renowned board-certified specialist, look no further than PGA Dentistry in Palm Beach Gardens, FL. Contact us today to schedule your confidential consultation appointment (561) 220-0700.

RECENT BLOG POSTS
Categories:
Osseointegration, Dental Implants
Author:
Date:
2015-06-26
We get many questions about the reason it can take up to a few months for dental implants to heal.  Though there are full mouth procedures where you can leave with a brand new smile in one day (Teeth Next Day), many times the implantation of one or a few dental implants must "osseointegrate" with your jaw.  Osseointegration is the fusing of the implant with your jaw bone.
OFFICE HOURS
Monday-Friday 8am - 5pm
Please feel free to give us a call or stop by anytime if you have a question or would like to schedule an appointment.
PGA Dentistry
Palm Beach Gardens Office
7100 Fairway Dr Ste 59
Palm Beach Gardens, FL 33418