Limited Time Offer: $500 Credit*
100% Made in USA Dental Implants
use coupon code below for $500 credit*
Best in Class Since 1987
Our Implants are 100% Made in USA
State-of-the-art Facility with most Advanced Technology
For your convenience, All procedures performed in our own facility
Creating Beautiful Smiles in Florida since 1987
Procedure by a team with advanced credentials
Dr. Ajmo carries Numerous internationally recognized certifications
WE DO NOT USE CHINESE IMPLANTS! NEITHER SHOULD YOU
The placement of dental implants is a complex surgical procedure that requires extensive training and experience to master. Throughout his career, Dr. Ajmo has been refining his approach to the art and science of implant dentistry, and has earned a reputation as a true innovator in the field, holding internationally recognized credentials in dental implant surgery and restoration. Using only state-of-the-art techniques and technologies, Dr. Ajmo is able to customize each dental implant procedure to the exact needs and goals of his patients, giving them the most durable, stable, and lifelike replacements for missing teeth.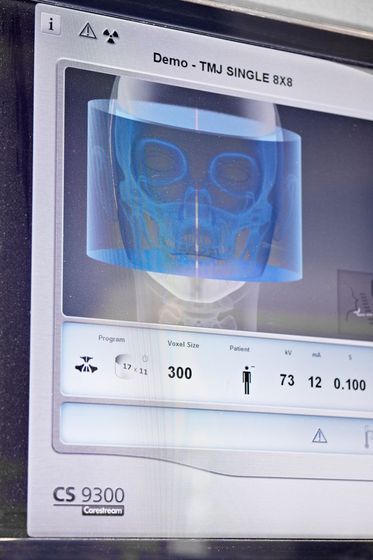 With 3D CT scans available for diagnosis and treatment planning, Dr. Ajmo can place dental implants with amazing precision. Using three-dimensional and cross-section views, these CT scans create computerized images that detail the intricacies of your jaw, bite, and teeth. This completely safe, comfortable, and effective tool has improved the accuracy with which Dr. Ajmo can identify your oral health needs and plan for the placement of your dental implants. Every aspect of your treatment will be carefully planned and documented.
Missing a tooth can make it difficult to smile with confidence, and can even cause oral health problems. Fortunately, replacing a single tooth can be done with one dental implant and one crown. More durable and easier to clean than a bridge, a dental implant also eliminates the need to use healthy teeth adjacent to the gap for support. This treatment will prevent your other teeth from shifting, and can last for decades with proper care.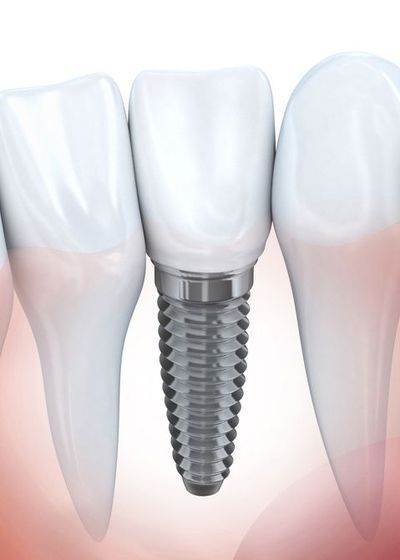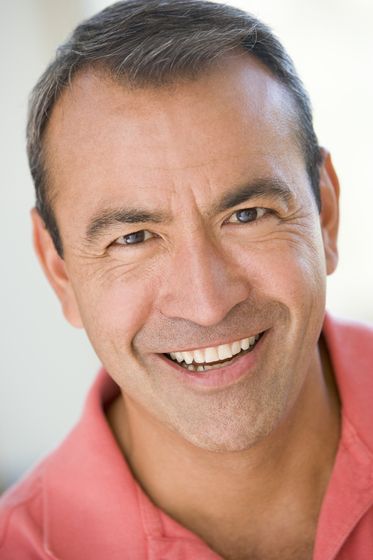 Multiple tooth replacement with dental implants can provide the best possible support and, with the proper care, can last a lifetime. Although a partial denture is one of the possible treatments for multiple missing teeth, this option can actually accelerate the loss of bone in your jaw and puts extra pressure on the surrounding teeth, which often leads to further tooth loss. If you want to restore your ability to bite and chew normally, halt the deterioration of jawbone, and maintain the aesthetics and structural integrity of your smile, dental implants are the most reliable solution.
A toothless smile can present a number of problems, aesthetically, structurally, and functionally. Leaving missing teeth untreated can present a number of more severe oral health problems as well. Dr. Ajmo can perform full-arch tooth replacement with dental implants using amazing 3D technology and his fine-tuned surgical skill. The result of years of neglect or significant trauma can be reversed in just a few appointments at our Palm Beach Gardens office. Your dental implants will be placed and restored to provide a beautiful, fully functioning smile.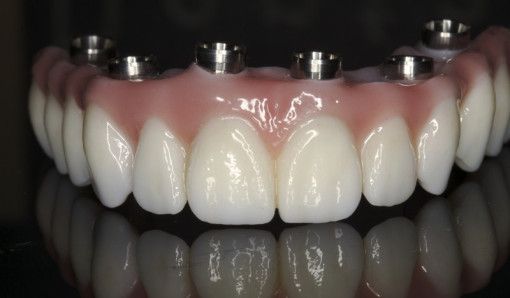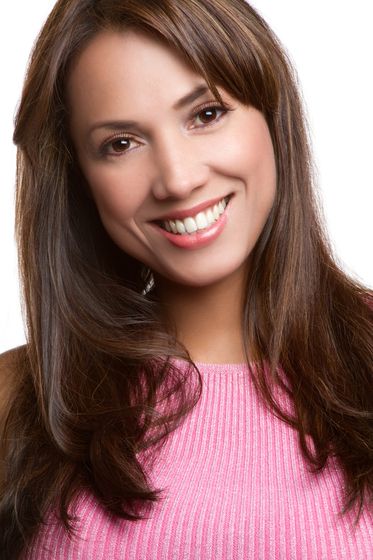 Prettau bridges have been a popular treatment option for patients in Europe for well over a decade. However, this innovative dental implant prosthetic has only become available in the United States within the last few years, and the PGA Dentistry is the only dental practice in South Florida or The Palm Beache to offer it. Prettau bridges are implant-secured partial dentures fabricated using zirconia, an ultra-strong, biocompatible type of dental material. Zirconia will not chip, crack, or scratch, and it is stain resistant. This means that your new smile will continue to look new for years.
Full-arch dental implants can eliminate the need for ill-fitting appliances and messy adhesives. Implant-supported dentures are securely anchored to the jaw bone with the same security as natural teeth. This stability allows you to use your dentures to bite into steaks and apples with complete confidence. If you are missing teeth, implant-supported dentures are the very best way to restore the balance, functionality, and appearance of your smile.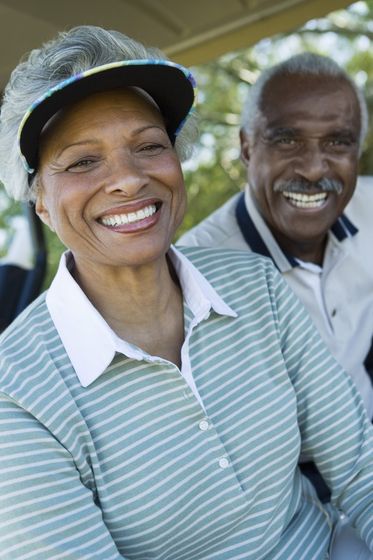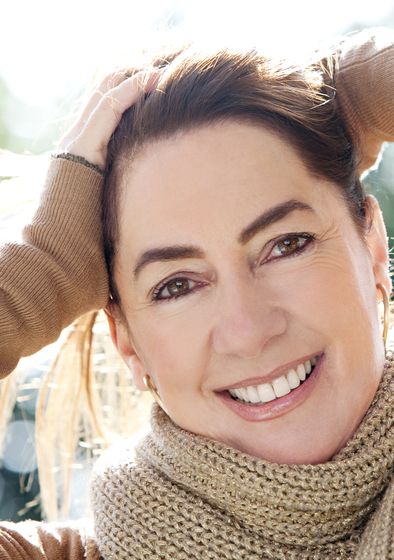 If you wear dentures and are interested in a procedure less invasive than full dental implant placement, mini dental implants may be right for you. The one-step surgery involved in placing mini dental implants is quick and straightforward. You will walk out of our Palm Beach Gardens office with immediate results. Mini dental implant treatment requires little to no downtime and you will be ready to eat your favorite foods almost immediately. Affordable and convenient, mini dental implants can free you from the hassles of removable dentures without investing too much time or money in a complicated surgery.
PGA Dentistry uses both oral conscious and IV sedation to help you cope with your dental anxiety. Sedation dentistry allows us to continue to provide our first-class care without compromising your peace of mind. Many people neglect their oral health for years out of fear of the dentist. Now we can help you restore your teeth and smile to optimum health with fewer appointments and less stress.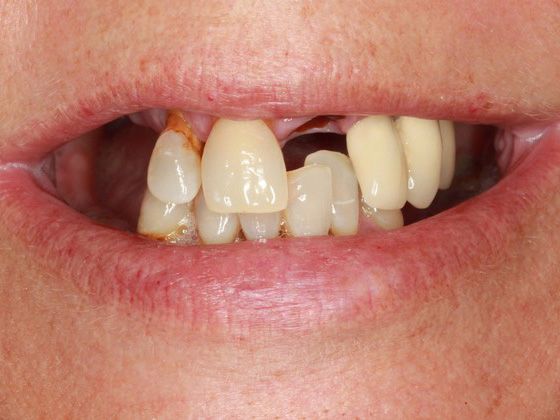 *$500 credit is to be used as $300 towards initial consultation and $200 towards other implant services