A smile can change a person's entire day, so why not feel confident about your flashing grin? Dr. Jay L. Ajmo of PGA Dentistry is dedicated to making this a possibility for those who are either unhappy or uncomfortable with the current condition of their mouth. A smile makeover is an option for those looking to get the smile they've always dreamed of in Palm Beach Gardens, FL. A smile makeover is an overhaul of many different types of restorative and cosmetic procedures to create a customized smile that fits your face and is unique to you.

Our team specializes in many different restorative procedures so we can do multiple procedures to ensure that you get all your oral health needs met. We know that this can be a scary process but rest assured, we have all the tools, experience, and knowledge needed in order to create your new smile.

PGA Dentistry offers several types of procedures such as:
Root canals – This is so we can restore health to a decayed, infected tooth and allows us to save your natural tooth's structure.

Dental crowns – These are also known as caps. Crowns fit over a damaged tooth to give it support and protection. We offer a high-quality porcelain dental crown that blends with your natural tooth color.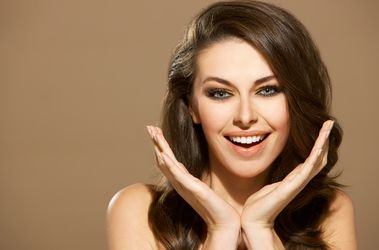 COSMETIC PORCELAIN VENEERS EMAX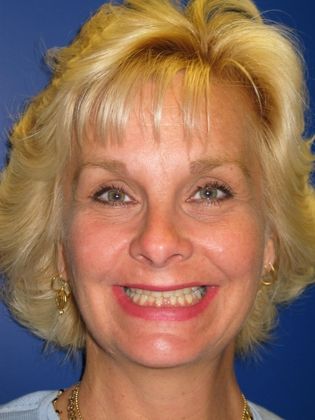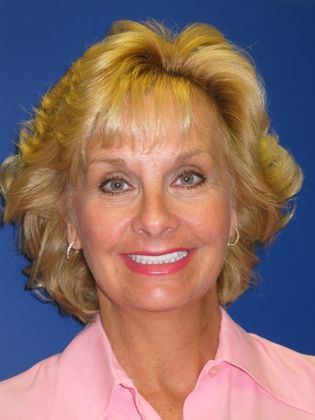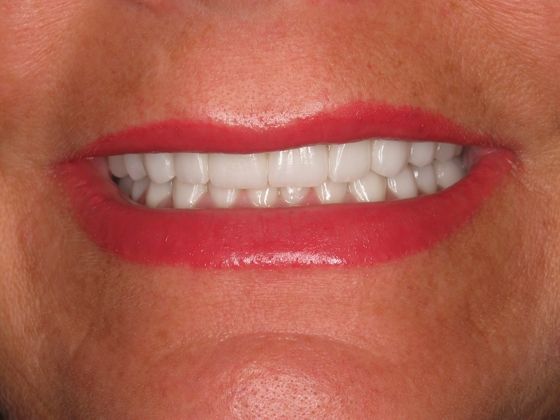 Betsy's teeth were dark yellow,short and chipped due to years grinding her teeth.She wanted to show more teeth and have slightly more upper lip fullness. Dr. Ajmo performed a Smile Lift with Emax porcelain veneers. Special Porcelains were used for long term durability. My Smile Makeover makes my whole face look better. I feel fabulous and I get compliments all the time. Thank you so much. Betsy
Tooth-colored fillings – Our usual method to treat cavities and prevent future decay.

Dental bridges – Bridges are partial dentures that replace missing teeth and fill gaps in your smile. Our custom-colored bridges are aesthetically crafted to look indistinguishable from your natural teeth.

Dental implants – For the best solution to missing teeth, implants can provide support for prosthetic teeth for a lifetime. It also prevents jaw bone atrophy for a youthful appearance.
Cosmetic Procedures
Sometimes we just want a little boost; cosmetic procedures can be the change to lift your self-esteem. We provide a few procedures to successfully complete your smile. They include:
Gum contouring – With our advanced laser therapy, we can correct a low or uneven gum line, creating the best frame for your teeth.

Teeth whitening – Brighten yellow or dull teeth in as little as one appointment with our convenient in-office system or at-home treatments.

Porcelain veneers – These are our tooth-colored shells that bond to the surface of your natural teeth. Veneers conceal various cosmetic flaws such as, discoloration, misshapen teeth, or misalignment.
Contact Dr. Jay L. Ajmo
We are a clinic that strives to improve the condition of every patient's mouth. You're not a number to us, you're a person that we want to keep healthy. Call us for any questions and concerns or to get your complimentary consultation today. We look forward to hearing from you!
Did you know…
Did you know that you can combine restorative and cosmetic procedures? For your best smile, we can come up with a combination of procedures that will best meet your oral needs whether it is a combination of two things or more. If you're in need of a filling and would also like to brighten your smile, we can combine the two to keep your mouth healthy and looking whiter than ever.

RECENT BLOG POSTS
Categories:
Osseointegration, Dental Implants
Author:
Date:
2015-06-26
We get many questions about the reason it can take up to a few months for dental implants to heal.  Though there are full mouth procedures where you can leave with a brand new smile in one day (Teeth Next Day), many times the implantation of one or a few dental implants must "osseointegrate" with your jaw.  Osseointegration is the fusing of the implant with your jaw bone.
OFFICE HOURS
Monday-Friday 8am - 5pm
Please feel free to give us a call or stop by anytime if you have a question or would like to schedule an appointment.
PGA Dentistry
Palm Beach Gardens Office
7100 Fairway Dr Ste 59
Palm Beach Gardens, FL 33418