Everyone deserves a great smile and oral health, but the costs can sometimes scare people away from visiting the dentist. Yet, they don't realize that avoiding the dentist doesn't help to improve upon their oral hygiene. If you're someone that is looking to repair and enhance your smile with restorative or cosmetic procedures, Dr. Ajmo does not want to let money stand in the way of your journey to better health. Here at PGA Dentistry, we have partnered with CareCredit and Springstone in order to help you achieve the smile of your dreams.

With the help of dental financing by CareCredit and Springstone, you can find a financial option that fits your budget and puts you on the path to a healthier, happier smile. CareCredit and Springstone offers:
NO down payment
NO interest for up to 18 months (for qualified applicants)
NO prepayment penalties
Low interest loans
Long-term loans
Revolving credit for other medical, dental, and vision procedures
Easy online payment option
Easy online application process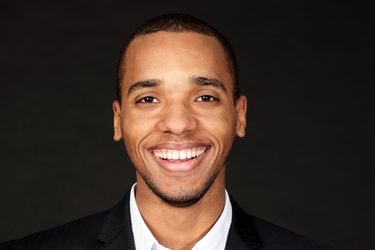 DENTAL IMPLANTS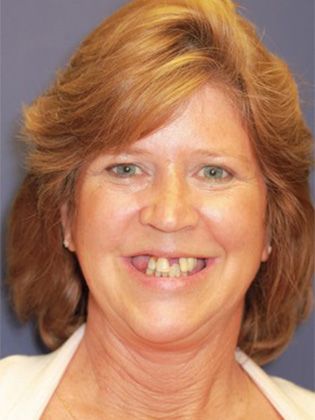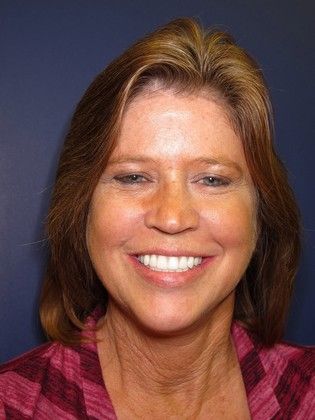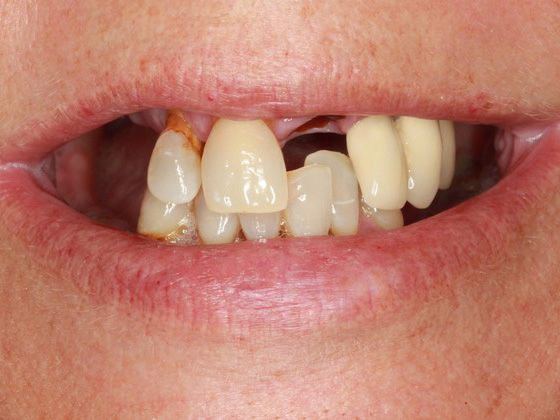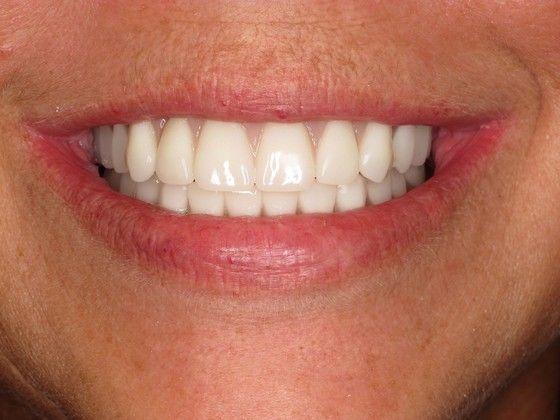 ​Michelle suffered with very poor dental health. Her fear of the dentist caused her to avoid going to the dentist all of her adult life. None of her remaining natural teeth were able to be salvaged. Michelle underwent full mouth reconstruction with dental implants and Prettau Zirconia bridgework. All of her treatment was performed under IV sedation. Actual patient of Dr.Jay Ajmo. PGA Dentistry, PGADenstistry.com
With CareCredit and Springstone we are able to provide our patients the dental care that they need without breaking the bank all at once. Our payment options give our patients the financial assistance they might need in order to start their journey to better oral health.
Insurance can be confusing and of course dental insurance isn't any easier to understand. Since dental insurance is so diverse and varies from company to company, person to person, and case to case, costs will vary. Most dental insurances will cover preventive procedures 100%, restorative procedures 50%, and usually cosmetic procedures are not covered. However, this is not always the case. For the easiest way to find out the costs of the treatment that you are interested in, grab your insurance card and call to speak with our friendly and knowledgeable insurance assistant. We would be more than happy to tell you what your insurance will cover and file your claim for you.
What if I have a question or concern?
We want you to get the best, proper care here at PGA Dentistry, if you plan to get a smile makeover or any other procedure done. We are committed to providing you with a great dental experience. For any questions or concerns, reach out to us in Palm Beach Gardens, FL and we will do our best to address and answer them so that you are aware of everything you need to know about your patient case.
RECENT BLOG POSTS
Categories:
Osseointegration, Dental Implants
Author:
Date:
2015-06-26
We get many questions about the reason it can take up to a few months for dental implants to heal.  Though there are full mouth procedures where you can leave with a brand new smile in one day (Teeth Next Day), many times the implantation of one or a few dental implants must "osseointegrate" with your jaw.  Osseointegration is the fusing of the implant with your jaw bone.
OFFICE HOURS
Monday-Friday 8am - 5pm
Please feel free to give us a call or stop by anytime if you have a question or would like to schedule an appointment.
PGA Dentistry
Palm Beach Gardens Office
7100 Fairway Dr Ste 59
Palm Beach Gardens, FL 33418