At PGA Dentistry, every unique patient needs a unique plan for a truly champion smile. We understand that for patients in Palm Beach Gardens, FL who want a complete smile makeover that the process may be needing multiple procedures. Thanks to Dr. Ajmo's experience in perfecting his patient's smiles, he and our staff are well-versed in recognizing the best procedures for you and your smile. Below we've listed a few of the combined procedures we have done in the past or the few that may be combined to make your smile extra special. For those missing multiple teeth, have multiple cracks, discolorations or other flaws, look to smile makeover procedures for your oral needs.

Dental Implants and Porcelain Veneers
Let's talk about a patient named Rick. Rick has had a fear of the dentist since he was a teenager and has not been taking very good care of his teeth. As a result, he's missing quite a few teeth and the rest are becoming very discolored and showing cracks. In this case, we may recommend that he receive dental implants to fill those gaps in his smile, and use porcelain veneers to cover cracks and discolorations on the rest of his teeth.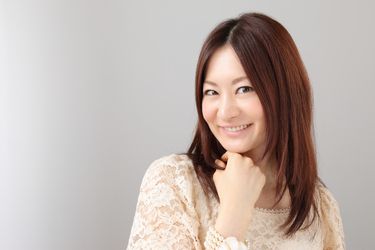 DENTAL IMPLANTS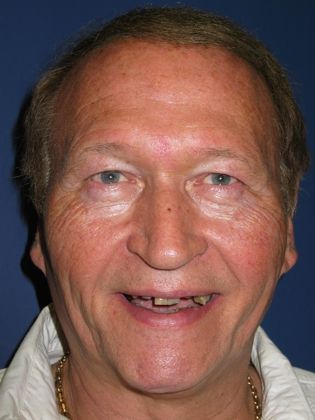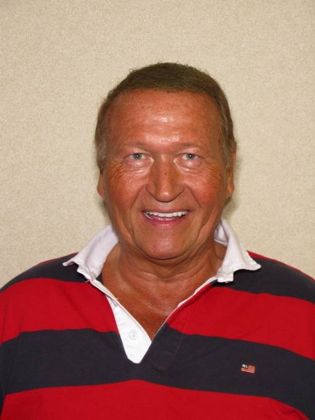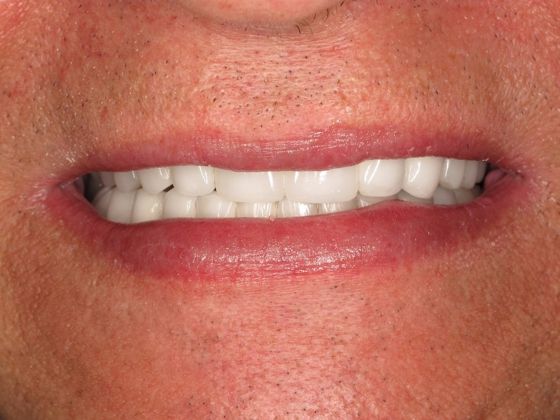 Ben's teeth were hopeless and he wanted to look and feel like he had his own teeth. Dr. Ajmo performed complete dental reconstruction with implants and permanent bridgework under IV sedation.
Dental Bridges and Dental Implants
If a patient is missing multiple teeth and some of the gaps are adjacent to each other, this is where dental bridges may come in. Dental bridges use surrounding teeth as anchors and create a seamless cross that covers multiple teeth. Dental implants are permanent fixtures embedded into the area where the tooth once was, and are crafted to look and feel as natural as the teeth around it. Together, these two procedures are perfect for filling the gaps in your smile with natural, functional prosthetics.
Dental Crowns and Gum Contouring
Let's mention another patient of ours, Gina. The enamel of Gina's tooth had been eroded to a dangerous degree, and Dr. Ajmo recommended a dental crown to cap the tooth and protect it from further damage. At the same time, we noticed that the gums near the tooth were unusually high-placed. Fixing two problems at once, we capped the tooth and performed a gum contouring procedure at the same time to shave off the excess tissue. Gina's smile was even once again!
Teeth Whitening and Fillings
If your smile simply needs a freshening up from having one too many cups of coffee or sweet treats, look to an easy-going teeth whitening and tooth-colored fillings. Tooth-colored fillings are typically made from porcelain and the teeth whitening process uses a bleaching lamp or bleaching gel to achieve a bright white smile. Fix those minor problems before they worsen with these two quick and easy procedures.
Customize Your Treatment Today!
At PGA Dentistry, our ultimate goal is for each patient to leave our office with that perfect smile, tailored to perfection. Don't feel forced to live with cracks, chips, discolorations and missing teeth when you can remedy it with a customized smile makeover treatment plan. Contact us today about any questions you may have and to schedule a consultation with Dr. Ajmo. Dr. Ajmo will take a look at your oral health and guide you through the process of selecting the best procedures for the smile you want.
RECENT BLOG POSTS
Categories:
Osseointegration, Dental Implants
Author:
Date:
2015-06-26
We get many questions about the reason it can take up to a few months for dental implants to heal.  Though there are full mouth procedures where you can leave with a brand new smile in one day (Teeth Next Day), many times the implantation of one or a few dental implants must "osseointegrate" with your jaw.  Osseointegration is the fusing of the implant with your jaw bone.
OFFICE HOURS
Monday-Friday 8am - 5pm
Please feel free to give us a call or stop by anytime if you have a question or would like to schedule an appointment.
PGA Dentistry
Palm Beach Gardens Office
7100 Fairway Dr Ste 59
Palm Beach Gardens, FL 33418