VIDEO: A COSMETIC DENTIST OFFERING COMPREHENSIVE CARE
PGA Dentistry provides complete dental care in one state-of-the-art facility, including root canals, periodontal care, cosmetic dentistry and implant surgery. IV sedation is offered to help relax fearful patients, who are also made comfortable by the calming office environment and TLC from the staff. Several happy patients describe the beautiful new smile they are enjoying after treatment by Dr. Ajmo.

Smiling can instantly boost your mood, and a beautiful smile that you are proud to share can significantly improve your self-confidence. If you are unhappy with the appearance of your smile, the team at PGA Dentistry can brighten your everyday outlook by providing you with a smile makeover. This customized smile makeover, available at our Palm Beach Gardens practice, combines restorative and cosmetic dentistry techniques to correct function and bite problems, while enhancing the beauty of your smile. Years of wear and tear are stripped away, replaced with brilliantly renewed teeth, porcelain implants, crowns and more. Contact us today to find out how Dr. Jay Ajmo's expertise can help you achieve the smile of your dreams.
Smile makeovers can have both healthy and aesthetic benefits for each patient. Not only can the restorative procedures improve your oral health, the cosmetic procedures brighten and whiten your teeth, giving you the brilliant smile you've always wanted.
If you have oral health problems that require restorative treatments, and you want to improve the overall appearance of your smile, you may be an excellent candidate for a smile makeover. To determine your candidacy, you will first undergo a consultation with Dr. Ajmo. During your appointment, you will discuss your restorative needs and cosmetic goals, review your medical history, and have photographs of your mouth and teeth taken. After analyzing these factors, Dr. Ajmo will work closely with you to develop a treatment plan that can restore health and beauty to your smile.
Individualizing Your Treatment
By expertly combining the best of restorative and cosmetic dentistry, Dr. Ajmo can develop a single, comprehensive treatment plan that addresses all of your needs and concerns. Your smile makeover may combine:
Restorative Procedures
Cosmetic Procedures
Porcelain veneers are tooth-colored shells that are bonded to the surface of your teeth. Veneers can conceal a number of cosmetic flaws, such as minor tooth misalignment, discoloration, or misshapen teeth.

Gum contouring with advanced laser therapy can correct an uneven or low gum line, creating a pleasant frame for your teeth.

Teeth whitening, available using our in-office system or at-home treatments, can conveniently brighten yellow or dull teeth in as little as one appointment.
With a variety of procedures to choose from, Dr. Ajmo is well-experienced in combining the right treatments to help you achieve that perfect smiles. From porcelain veneers and teeth whitening, to dental crowns and dental implants, no two paths are the same but the result is just as brilliant.
At PGA Dentistry, we understand that our patients may be concerned about the price of multiple procedures. Not only have we partnered with CareCredit and Springstone Financial for patient financial services, but we also accept a majority of major dental insurance providers as well. Contact us today with any questions regarding financial options for smile makeover.
Over the years, many patients have asked us countless questions about the procedures and the smile makeover process. To ease your confusion, we have compiled a list of the most common questions we've been asked and answered them for your convenience.

Contact Us Today to Schedule a Consultation
If you've been living unhappily with your smile, take the first step towards happiness and a confident smile today by contacting us at PGA Dentistry in Palm Beach Gardens, FL. You can learn more about what a smile makeover can do you for your appearance during a visit to our office. Schedule a consultation with us today - we look forward to hearing from you!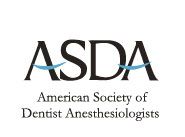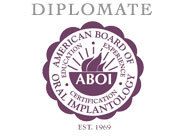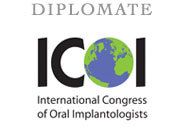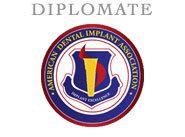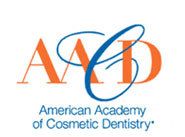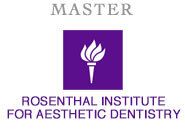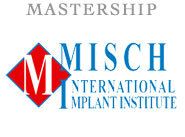 RECENT BLOG POSTS
Categories:
Osseointegration, Dental Implants
Author:
Date:
2015-06-26
We get many questions about the reason it can take up to a few months for dental implants to heal.  Though there are full mouth procedures where you can leave with a brand new smile in one day (Teeth Next Day), many times the implantation of one or a few dental implants must "osseointegrate" with your jaw.  Osseointegration is the fusing of the implant with your jaw bone.
OFFICE HOURS
Monday-Friday 8am - 5pm
Please feel free to give us a call or stop by anytime if you have a question or would like to schedule an appointment.
PGA Dentistry
Palm Beach Gardens Office
7100 Fairway Dr Ste 59
Palm Beach Gardens, FL 33418