Dental Care and Flexible Spending Accounts (FSAs)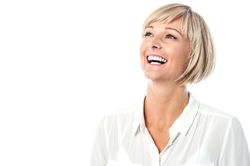 At PGA Center for Advanced Dentistry, we provide the greater Palm Beach Gardens area with excellent dental treatment. This includes restorative dentistry treatments to improve dental health and wellness as well as the basics. When it comes to these treatments in particular, there are a number of great payment options to consider. One such payment option is a flexible spending account (FSA). Let's consider this payment option in brief right now.
What is a flexible spending account (FSA)?
An FSA is a tax-advantaged financial account that is used to reimburse people for the cost of approved medical and dental expenses. The FSA will not forward money ahead of time for an approved medical expense, but will be used for reimbursement purposes only.
How do flex spending accounts (FSAs) work?
An FSA is set up at the beginning of the fiscal year through your employer. A certain amount of money is taken from your wages before taxes to be placed in the FSA account. In order to receive reimbursement for a medical or dental procedure, different documentation may be required. Be sure to discuss these matters with your FSA provider to ensure that you do not experience any kinds of difficulties with the reimbursement and approval process.
Is there a limit to how much can be set aside in a flex spending account (FSA)?
Yes.
For 2015, the FSA limit has been set at $2,550. This is an increase of $50 from its previous limit in 2014 ($2,500).
What dental procedures are eligible for flex spending account (FSA) reimbursement?
In most cases, general dental care and restorative dentistry treatments are eligible for FSA reimbursement. This includes regular dental exams, x-rays, fillings, treatments for gum disease, and so forth.
Any cosmetic dentistry procedures or treatments are NOT eligible for FSA reimbursement. This includes teeth whitening, porcelain veneers, and, in many cases, dental bonding.
Why are cosmetic procedures not covered?
Cosmetic dentistry treatments are not eligible for FSA reimbursement because they are not necessary to overall health and wellness of the patient. As such, they are considered elective procedures and are not an eligible expense. Many insurance companies take a similar stance as FSA providers do in this regard.
Maximizing the Benefits of Your Flex Spending Account (FSA)
One of the major advantages of an FSA is that it drives down your total income for the year. This means you will owe less on your taxes thanks to the FSA account. This is an important consideration if you intend to undergo or anticipate undergoing a major medical/dental procedure in the next year or so. In essence, the FSA will save you money if you use it wisely and plan well ahead of time.
While this does not apply to all FSA providers, some will allow their clients to rollover unused FSA funds from one year to the next. It's important that you check with your FSA provider directly with regard to these stipulations and details.
Schedule a Consultation at PGA Center for Advanced Dentistry
If you would like to learn more about your many options for advanced dental care treatment, it's important that you contact our cosmetic and restorative dental care center today. At PGA Center for Advanced Dentistry, we will be sure to provide you with ample information about all of your treatment needs and payment options.
Categories:
Osseointegration, Dental Implants
Author:
Dr. Jay Ajmo
Date:
2015-06-26
We get many questions about the reason it can take up to a few months for dental implants to heal.  Though there are full mouth procedures where you can leave with a brand new smile in one day (Teeth Next Day), many times the implantation of one or a few dental implants must "osseointegrate" with your jaw.  Osseointegration is the fusing of the implant with your jaw bone.
OFFICE HOURS
Monday-Friday 8am - 5pm
Please feel free to give us a call or stop by anytime if you have a question or would like to schedule an appointment.
PGA Dentistry
Palm Beach Gardens Office
7100 Fairway Dr Ste 59
Palm Beach Gardens, FL 33418