Choosing a Cosmetic Dentist: Questions to Ask Yourself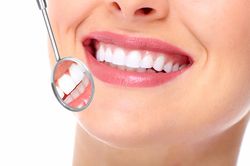 If you are looking for a cosmetic dentist in the North Palm Beach area, it can be difficult to choose from the many choices available. There are a wide variety of dentists who offer cosmetic dentistry services, from the general dentists who may be able to do several procedures in-office to the expert cosmetic dentists who will help give you a look that is both healthy and esthetically pleasing. Asking yourself the following questions as you embark on your search will help you narrow the field and find the cosmetic dentist that is the best fit.
What level of training and professional affiliations does the dentist have?
While many dentists in the North Palm Beach area can claim that they offer cosmetic dentistry services, only the experts will have the advanced training necessary for professionals in the field. If you are looking for a cosmetic dentist who can give you the best results available, look for accreditation by the American Academy of Cosmetic Dentistry. AACD affiliated dentists must undergo rigorous training beyond that of general dentistry and maintain high office standards making them among the best in the field. You should also look for Master's or Mastership's from post graduate institutions, and Diplomate certifications from the likes of the American Board of Oral Implantologists, the International Congress of Oral Implantologists, and the American Dental Implant Association.
Am I comfortable with the office and staff?
Visiting the dentist office for a consultation will give you great insight into how you feel about that dentist. During your consultation you want to feel like the dentist has your best interests at heart. Were you comfortable with the exam room and your surroundings, or did it have a feel that was too cold and sterile for your taste? An office staff and building that are warm and welcoming and a dentist with a good bedside manner can make a big difference in the level of comfort you feel.
Does this dentist offer the latest technology?
The cosmetic dentistry field is constantly evolving and as a patient you want to be sure that you are benefiting from the latest techniques. If a dentist's methods or machines are outdated, it is likely that you won't be receiving the best possible outcome. Is he or she using 3D CT technology to precisely place implants? Are bridges or implants custom made in-office, locally, or is it farmed out to China? Are advanced materials available such as zirconia for bridge work?
Has this dentist committed to a life-time of ongoing learning?
Don't be afraid to ask about continuing education. A dentist in the North Palm Beach area that seeks lifelong training is often committed to offering patients top-of-the-line dental work.  Ask your cosmetic dentist when he or she last attended a seminar or lecture.  Also ask when he or she received their latest credential or certification.  These questions will show you what level of interest they have in improving their practice and ultimately the results for their patients.
Am I comfortable with the expected outcome?
Viewing before and after photos is a great way to gauge the level of capability that a cosmetic dentist has. He or she should go over all your options with you and use photos to show you what you can expect your final outcome to look like. It is also important to feel that you aren't being talked into doing anything that makes you uncomfortable or unsure. You want to leave with the feeling that you are receiving the dentist's undivided attention and best work.
While the facts and reviews can speak volumes about the capability of a cosmetic dentist, at some point you will have to follow your gut in choosing the one who is the right fit for you. Asking these questions will narrow the field and help you choose the best cosmetic dentist to take charge of your dental procedures.  
Categories:
Osseointegration, Dental Implants
Author:
Dr. Jay Ajmo
Date:
2015-06-26
We get many questions about the reason it can take up to a few months for dental implants to heal.  Though there are full mouth procedures where you can leave with a brand new smile in one day (Teeth Next Day), many times the implantation of one or a few dental implants must "osseointegrate" with your jaw.  Osseointegration is the fusing of the implant with your jaw bone.
OFFICE HOURS
Monday-Friday 8am - 5pm
Please feel free to give us a call or stop by anytime if you have a question or would like to schedule an appointment.
PGA Dentistry
Palm Beach Gardens Office
7100 Fairway Dr Ste 59
Palm Beach Gardens, FL 33418