Choosing a Cosmetic Dentist: Comfort, Convenience, and Care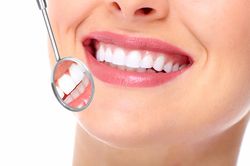 Along with the obvious criteria of accreditation and training, there are other factors you should take into consideration when you are looking for a cosmetic dentist. Comfort, convenience, and care are three areas which can make a big difference in whether or not you should choose a cosmetic dentist, as they can greatly impact your overall experience.
Comfort
During your consultation you will have the opportunity to meet the staff as well as scope out the office. Don't underestimate the importance of finding an office that is comfortable. Many people expect dental work to be less than pleasant, but the experience can be greatly alleviated if you visit an office that is warm and welcoming. Some dentists offer perks such as headphones and televisions to distract and ease their patients during a procedure. Even simple things like the comfort of the chair or the outside noise level can make a difference in how you feel as you get the dental work done. Trying to get a feel for the ambiance of an office before you commit to getting your dental procedure done will help you feel less stressed and anxious about the process.
Convenience
Also be sure to take into account the convenience of the office and its hours. Driving a great distance may be impractical and burdensome when you are having dental procedures done. In the same manner, taking a lot of time off of work because the dental office doesn't offer flexible hours or finding that the dentist is booked months in advance can cause a lot of unnecessary hassle and headache. An office that is convenient in distance and hours can make your experience as a patient much more pleasant.
Care
Finally, it is equally important to find a cosmetic dental office that will offer you top-notch care. When you go for a consultation you may be able to gauge the friendliness and bedside manner of the dentist and the staff. You want to leave feeling like the dentist is looking out for your best interests. You can also get a feel for how caring the staff is by asking friends or family who may have visited this dentist in the past. Happy (and unhappy) customers are always willing to share their experiences. And don't forget to ask what the protocol is in the rare case of an emergency. While cosmetic dental procedures are very safe, you need to be sure that the dentist has a satisfactory emergency plan which clearly demonstrates that your care and well-being are a priority.
As a prospective patient there is no greater service you can do yourself than finding a cosmetic dentist who will provide you with a comfortable atmosphere and a convenient location while also ensuring that you are cared for. Finding a cosmetic dentist who provides this whole package will be a great benefit and will allow you to get the smile you want in a process that is as stress-free as possible.
Categories:
Osseointegration, Dental Implants
Author:
Dr. Jay Ajmo
Date:
2015-06-26
We get many questions about the reason it can take up to a few months for dental implants to heal.  Though there are full mouth procedures where you can leave with a brand new smile in one day (Teeth Next Day), many times the implantation of one or a few dental implants must "osseointegrate" with your jaw.  Osseointegration is the fusing of the implant with your jaw bone.
OFFICE HOURS
Monday-Friday 8am - 5pm
Please feel free to give us a call or stop by anytime if you have a question or would like to schedule an appointment.
PGA Dentistry
Palm Beach Gardens Office
7100 Fairway Dr Ste 59
Palm Beach Gardens, FL 33418