Dental Care and Flexible Spending Accounts (FSAs)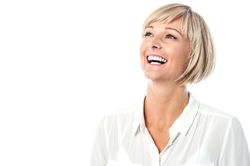 People throughout the Palm Beach Gardens area put their trust in PGA Center for Advanced Dentistry. They do this because we offer flexibility and ample information about all options with regard to dental care. This includes basic financial concerns as well.
A number of patients wonder how they can pay for general and restorative dentistry treatments that can improve their dental health and, in the process, the beauty of their smile. One option that's come up a lot lately is flexible spending accounts, or FSAs. Let's explore this issue right now.
What is a flexible spending account (FSA)?
A flexible spending account is a special tax-advantaged reimbursement account that is set up through a person's employer and an FSA provider. This FSA is used to set aside a portion of an employee's wages before taxes are taken out. This money is set aside to pay for approved medical and dental expenses.
How do flexible spending accounts (FSAs) work?
FSAs usually start at the beginning of a new calendar year for the convenience of tax purposes. Because of this, it's important that employees pay attention to sign up dates as late sign ups may not be possible unless certain strict conditions are met.
The FSA itself is used for reimbursements of eligible procedures only, not to forward any money to pay for a procedure before it is done. With that in mind, it's important that patients do have enough money to cover the cost of care and that they have all the necessary documentation to ensure their reimbursement proceeds without any hitches.
What dental procedure are approved for flexible spending accounts (FSA) coverage?
General, restorative, diagnostic, and preventative dental treatments are all covered by FSAs (with rare exceptions). This means that you can use your FSA to pay for:
Dental cleanings
Routine exams
Dental x-rays
Dental restorations (i.e., fillings, inlays, onlays, crowns)
Dental sealants
Fluoride treatments
Orthodontics
Dentures and bridges
Tooth extractions
So long as the treatment is designed to achieve health and wellness, it is likely to be approved. You can double check with your FSA provider should you have any questions about certain kinds of health-related dental procedures.
What dental procedures are NOT approved for flexible spending accounts (FSA) coverage?
Any dental treatments that are purely cosmetic in nature are NOT eligible for FSA coverage. This includes aesthetic treatments such as:
Teeth whitening
Porcelain veneers
Dental bonding
Smile makeovers
This is consistent even on the medical side with FSAs in that an FSA cannot be used to pay for cosmetic surgery.
Advantages of Flexible Spending Accounts (FSAs)
FSAs are an excellent idea if a person expects to undergo dental treatment in the coming year and needs a flexible manner in which to pay for their care.
FSAs reduce your taxable income at the end of the year, which means that you can actually save a fair amount of money while filing your income tax if you plan things out right.
There is a cap of $2,500 per year that can go into an FSA, though some providers will allow unused money to rollover into the next year. Be sure to check with your provider to see if that is the case.
Learn More About Advanced Dental Care
For more information about your options for advanced dental care and improving your overall dental health, be sure to contact our dental care center today. We at PGA Center for Advanced Dentistry look forward to your visit and helping you make the best choices when it comes to your overall health and wellness.
Categories:
Osseointegration, Dental Implants
Author:
Dr. Jay Ajmo
Date:
2015-06-26
We get many questions about the reason it can take up to a few months for dental implants to heal.  Though there are full mouth procedures where you can leave with a brand new smile in one day (Teeth Next Day), many times the implantation of one or a few dental implants must "osseointegrate" with your jaw.  Osseointegration is the fusing of the implant with your jaw bone.
OFFICE HOURS
Monday-Friday 8am - 5pm
Please feel free to give us a call or stop by anytime if you have a question or would like to schedule an appointment.
PGA Dentistry
Palm Beach Gardens Office
7100 Fairway Dr Ste 59
Palm Beach Gardens, FL 33418