Do I Need a Full-Mouth Reconstruction in Jupiter, FL?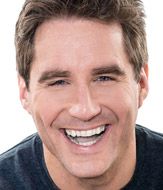 Are you suffering with mouth pain or feeling insecure about your missing teeth?  You may be in need of a full-mouth reconstruction with Dr. Jay Ajmo at PGA Dentistry.  A full-mouth reconstruction can rejuvenate your smile, correct any dental health problems and rehabilitate your entire mouth.  It also will restore function of your jaw and gums, the supporting structure of your mouth resulting in your mouth looking and working the way you need it to.
If you suffer from advanced gum disease, severe tooth decay, injury or trauma to your teeth, gums or jaw, TMJ or TMD or tooth erosion, you may be a candidate for full-mouth reconstruction.  Worn down, chipped or broken teeth, missing teeth, pain in your jaw or teeth upon biting and frequent headaches are also signs of necessity.  Several dental visits are needed at PGA Dentistry to complete a full-mouth reconstruction and all aspects of the mouth are evaluated by Dr. Jay Ajmo, including function and aesthetics.
Some of the most common procedures to complete a full-mouth reconstruction at PGA Dentistry are: dental implants, porcelain veneers, porcelain crown and bridges.  Dental implants are used when patients are missing teeth or need teeth extracted.  Implants can hold porcelain crowns, bridges, partials or full dentures depending on the case.  Porcelain veneers can transform the appearance, shape and color of your teeth.  They are very durable and stain resistant and keep bright for years to come.  Porcelain crowns and bridges can replace single to several missing teeth and fill in unattractive gaps.  These crowns are also used to restore dental implants and are made of a high quality, durable, non-toxic porcelain.  They are custom-fitted and custom shaded to match with however bright and white you want your smile.
Determining your need or want for a full-mouth reconstruction will be done at PGA Dentistry by Dr. Jay Ajmo.  Dr. Jay Ajmo will perform a full examination to determine the multiple restorative, neuromuscular and cosmetic procedures needed to help you achieve your maximum smile.  Call us today for a complimentary consultation.
Categories:
Osseointegration, Dental Implants
Author:
Dr. Jay Ajmo
Date:
2015-06-26
We get many questions about the reason it can take up to a few months for dental implants to heal.  Though there are full mouth procedures where you can leave with a brand new smile in one day (Teeth Next Day), many times the implantation of one or a few dental implants must "osseointegrate" with your jaw.  Osseointegration is the fusing of the implant with your jaw bone.
OFFICE HOURS
Monday-Friday 8am - 5pm
Please feel free to give us a call or stop by anytime if you have a question or would like to schedule an appointment.
PGA Dentistry
Palm Beach Gardens Office
7100 Fairway Dr Ste 59
Palm Beach Gardens, FL 33418