Choosing a Cosmetic Dentist: Continuing Education - Go with a Dentist in Boca Raton Constantly Learning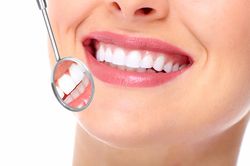 As with many areas in healthcare, the cosmetic dentistry field is one which is constantly evolving and changing. As new technology is introduced and new procedures are established, cosmetic dentists must always strive to stay informed about the latest developments. The best way for a dentist to know how to use and implement the latest advancements is through courses, classes, and seminars. These learning opportunities give the dentists a chance to stay informed and enable them to provide their patients with the best treatment options available.
Continual Learning Leads to Quality Treatment  
Chances are you are looking for a cosmetic dentist because you want to look your best esthetically as well as improve your oral health. For this reason it is important to visit a dentist in the Boca Raton area who is committed to continual learning. Cosmetic dentistry continually evolves as dentists seek new ways to give their patients the best smile possible. The only way that a cosmetic dentist can stay up-to-date on the ever-changing methods is through training. A dentist who disregards such continual training is telling his patients that he isn't interested in providing them with the best treatment available.  
Receive the Best Care from Trained Dentists in the Boca Raton area
Dentists who are constantly focused on bettering their skills are often able to offer the highest quality care to their patients. Advancements in cosmetic dentistry aren't only in technological or aesthetic areas, many times they are in areas of patient care and safety as well. Treatment methods and the quality of materials used change over time, so practices that were considered safe years ago may no longer be the preferred procedure for many dental techniques. A dentist who receives ongoing training is making a clear statement that the safety and well-being of his patients is a priority.  
Post Graduate Training Isn't Enough  
All good cosmetic dentists in the Boca Raton area receive post-graduate training to hone their skills, but even that isn't enough for the committed dentist. A good dentist recognizes that many things will develop and evolve over the course of their professional lifetime. For example, where would dentistry be today without the use of digital x-rays? And yet many dentists weren't trained to use these types of x-rays in their years of dental schooling, but rather learned alongside the technology as it advanced in use. Technological advancements such as this have transformed the way dentistry is practiced. If a dentist doesn't put effort into continually learning about the latest developments, he will soon be left in the dust of his competitors.  If you encounter a cosmetic dentist who discounts the importance of continual education, it would be in your best interest to look elsewhere. Those dentists who are committed to providing their patients with the best treatment are the ones who recognize and acknowledge the importance of continual learning. 
Categories:
Osseointegration, Dental Implants
Author:
Dr. Jay Ajmo
Date:
2015-06-26
We get many questions about the reason it can take up to a few months for dental implants to heal.  Though there are full mouth procedures where you can leave with a brand new smile in one day (Teeth Next Day), many times the implantation of one or a few dental implants must "osseointegrate" with your jaw.  Osseointegration is the fusing of the implant with your jaw bone.
OFFICE HOURS
Monday-Friday 8am - 5pm
Please feel free to give us a call or stop by anytime if you have a question or would like to schedule an appointment.
PGA Dentistry
Palm Beach Gardens Office
7100 Fairway Dr Ste 59
Palm Beach Gardens, FL 33418