What is so "mini" about mini dental implants in Stuart, FL?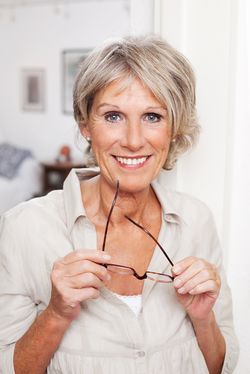 Mini dental implants are an option provided by dentists in the Stuart area for patients that have a desire for an implant that is done faster than traditional implants. Mini implants are a relatively new method for replacing missing teeth, with using the same basic procedure than a traditional implant. Here are some of the main differences and similarities between the two.
Difference Between Mini and Regular Dental Implants
The primary difference between mini dental implants and traditional dental implants is the size of the implant. It is about half the size, which means there is less healing time needed when it is implanted into the jawbone. This means fewer visits to the dentist, less costs overall, and an easier healing time. Mini dental implants are now used often by dentists in the Stuart area as patients have missing teeth they want replaced, but are not prepared for the investment or time needed for a full sized implant. You should know that they are not as durable as traditional implants, which is the main disadvantage to choosing this solution.
Benefits of Mini Dental Implants
There are multiple benefits to choosing mini dental implants. First of all, the surgery is less invasive because the size of the implant and post is significantly smaller. It is also a great choice if you have had bone loss, because less bone is needed to fit a mini dental implant. The entire procedure is also done in one appointment, rather than multiple appointments. The crown and abutment are placed on top of the post after it is implanted, as opposed to waiting three months for osseointegration to occur. You get a faster procedure and shorter healing time with a mini implant.
The Procedure
The procedure for mini dental implants in the Stuart area takes about an hour in the dental office. Anesthesia is used to numb the area, followed by a small hole being placed in the jawbone of the area with the missing tooth. The mini implant is then inserted into this hole. Following the implant placement, either a crown is placed over the implant or multiple mini dental implants are used with a fitted denture or bridge.
Categories:
Osseointegration, Dental Implants
Author:
Dr. Jay Ajmo
Date:
2015-06-26
We get many questions about the reason it can take up to a few months for dental implants to heal.  Though there are full mouth procedures where you can leave with a brand new smile in one day (Teeth Next Day), many times the implantation of one or a few dental implants must "osseointegrate" with your jaw.  Osseointegration is the fusing of the implant with your jaw bone.
OFFICE HOURS
Monday-Friday 8am - 5pm
Please feel free to give us a call or stop by anytime if you have a question or would like to schedule an appointment.
PGA Dentistry
Palm Beach Gardens Office
7100 Fairway Dr Ste 59
Palm Beach Gardens, FL 33418