Choosing a Cosmetic Dentist: Reviewing Before and After Photos in Stuart, FL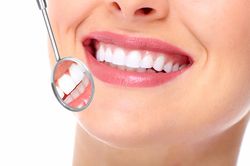 When you are looking for a new cosmetic dentist, the importance of reviewing before and after photos can not be understated. These photos are a true testament to the dentist's abilities and can help give you a good idea as to what results you can expect. A visit to a cosmetic dentist occurs because you want your mouth to look its best, so viewing before and after photos will help ensure that you get the aesthetic results you desire.  
Helps Establish Credibility  
When it comes to understanding the abilities of your cosmetic dentist, the proof is in the work that he or she has already performed. Before and after photos are one of the best ways that you can verify if a dentist has the know-how that he or she claims. While a dentist may boast accolades and accreditation, you won't truly know the extent of his or her abilities until you see the work done on previous patients. For this reason it is important to never trust your mouth to a cosmetic dentist until you have seen photographic proof of past work.  
Helps You Understand What Will Be Done
If you have never had cosmetic dental work performed before, it is hard to imagine what will actually be done in your mouth. Dental implants, bridges, porcelain veneers, and cosmetic makeovers are all vastly different procedures and the process is just as different. Reviewing before and after photos will allow the cosmetic dentist to explain, step-by-step, what exactly is going to be done in your mouth. These photos will also give you peace of mind that the dentist is skilled in performing the work that is recommended.  
Helps You Choose Between Options
Many times a cosmetic dentist will present you with several options for the procedures that will be done in your mouth; before and after photos will help give you an accurate idea of the results you can expect once this work is done. For example, if you have to choose between a Hollywood smile with dazzling white teeth or a smile that is a little more natural-looking, seeing before and after pictures of other patients will allow you to see the expected results on a real person. These photos are an ideal way for you to sift through the options and end up with a look that is both functional and esthetically pleasing.   After you have reviewed before and after photos from a reputable cosmetic dentist you will feel much more comfortable entrusting that dentist with the important task of performing cosmetic work in your mouth. A dentist who stands by his or her abilities will never be afraid to show you before and after photos of the work, so don't hesitate to ask to review photos prior to choosing which cosmetic dentist you will go with.
Categories:
Osseointegration, Dental Implants
Author:
Dr. Jay Ajmo
Date:
2015-06-26
We get many questions about the reason it can take up to a few months for dental implants to heal.  Though there are full mouth procedures where you can leave with a brand new smile in one day (Teeth Next Day), many times the implantation of one or a few dental implants must "osseointegrate" with your jaw.  Osseointegration is the fusing of the implant with your jaw bone.
OFFICE HOURS
Monday-Friday 8am - 5pm
Please feel free to give us a call or stop by anytime if you have a question or would like to schedule an appointment.
PGA Dentistry
Palm Beach Gardens Office
7100 Fairway Dr Ste 59
Palm Beach Gardens, FL 33418