Choosing a Cosmetic Dentist: Technology & Hands-On Knowledge in Palm Beach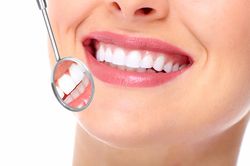 Choosing a cosmetic dentist is not a decision that should be taken lightly. After all, this is the person who has the ability to drastically change the way that you, and your smile look. While it may be tempting to want to choose the dentist with the office that features the latest state of the art technology, remember that technology is only a piece of the puzzle in the process of renovating your smile. The dentist's knowledge and training is just as important as the technology they will use to give you the look that you want. 
The Importance of Technology
When it comes to technology, advancements in cosmetic dentistry have made leaps and bounds over the past few decades. If you need dental work done in the Palm Beach area you certainly don't want a dentist who is using outdated methods and machinery. A dentist who uses the best technological methods will be able to recommend the least invasive procedures and offer results that will be as esthetically pleasing and functional. Coming in all forms, technology is changing the way that dentists perform their procedures and it cuts down on the amount of time a patient will sit in the chair. State of the art technology also helps make dental procedures as safe as possible. A dentist that doesn't embrace the current dental technology will quickly find himself far behind his competitors. 
3D CT Technology
3D digital imaging can help dentists with a wide array of services. Safer and more efficient, the 3D CT rotates around your head in a 360 degree turn to make more than 30 images of your upper and lower jaw. These images can be used to study the volume, density, and structure of your jawbone and help precisely place dental implants as well as determine exact areas where bone grafting may be required. While there are many other imaging techniques that dentists throughout the Palm Beach area are able to use, those with 3D CT technology are able to be much more precise. Traditional X-rays are less accurate and can falter when performing advanced dentistry such as dental implants, smile makeovers, or full mouth reconstruction. The image created with 3D CT technology allows all angles of a patient's mouth and jaw to be examined so that your vital nerves and sinus spaces can be seen with pinpoint accuracy allowing the cosmetic dentist to construct a treatment plan that is truly customized for your mouth.
Zirconia Implant Bridges
One of the most unique pieces of dentistry today, the zirconia implant bridge, uses CAD/CAM computer generation to mill the bridge from a solid piece of zirconia. It is made from zirconia because that is the hardest substance that is available in modern dentistry. Zirconia does not fracture or stain, like its acrylic counterpart, because of its high resistance to compression such as biting and chewing. It is dense and smooth so it will not wear like acrylic bridges or even natural teeth. Zirconia bridges are one of the most advanced forms of tooth replacement available in cosmetic dentistry.
Knowledge is Power
While finding a dentist who employs the latest technological advancements is important, you won't receive the best results unless that Palm Beach area dentist is equally committed to receiving the best education and ongoing training. There are many instances where technology cannot offer the best solution, and the breadth of experience and knowledge of the cosmetic dentist will provide the best end result. A good cosmetic dentist will demonstrate a willingness to lifelong learning; ask your dentist about the latest class, seminar, or certification he or she received and how recent it was.  This ongoing training is vital to a cosmetic dentist staying current with the latest dental trends. Expert cosmetic dentists don't end their training at general dentistry school; instead, they go on to receive additional specialized cosmetic training. Such training can include Masters or Masterships from post graduate institutions, membership with various academies and societies, additional board certifications, as well as Diplomate certifications.
 Because the use of modern technology and the possession of knowledge and training are equally important trademarks of a good cosmetic dentist, it is vital that you look for both when narrowing your choices down. These experts are able to combine the use of the latest technology with their knowledge and learning to provide you with a beautiful, functional smile.
Categories:
Osseointegration, Dental Implants
Author:
Dr. Jay Ajmo
Date:
2015-06-26
We get many questions about the reason it can take up to a few months for dental implants to heal.  Though there are full mouth procedures where you can leave with a brand new smile in one day (Teeth Next Day), many times the implantation of one or a few dental implants must "osseointegrate" with your jaw.  Osseointegration is the fusing of the implant with your jaw bone.
OFFICE HOURS
Monday-Friday 8am - 5pm
Please feel free to give us a call or stop by anytime if you have a question or would like to schedule an appointment.
PGA Dentistry
Palm Beach Gardens Office
7100 Fairway Dr Ste 59
Palm Beach Gardens, FL 33418