Choosing a Cosmetic Dentist: Difference Between an Expert in Cosmetic Dentistry and a General Dentist in Jupiter, FL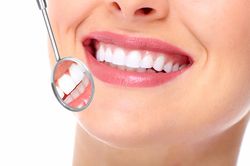 When it comes to cosmetic dentistry, not all dentists are the same. There is often confusion between a general family dentist and an expert in cosmetic dentistry. Much of this confusion comes from the fact that the American Dental Association does not regulate cosmetic dentists, so many general dentists also claim to practice cosmetic dentistry. It is important to identify the differences between the two types of practices so that you can be sure to find a cosmetic dentist who is an expert in the field.
General Family Dentistry
A general dentist is a preventative dentist who works to fix any problems or remedy any pain you may be feeling in your mouth. This dentist will perform routine work like teeth cleanings, X-rays, filling cavities, root canals, and minor repairs of your teeth. Many general family dentists advertise that they perform cosmetic work because they are able to do cosmetic procedures such as teeth whitening or dental bonding. However, what differentiates general dentists from the cosmetic experts is that they are focused primarily on preventative care and fixing minor problems that you have with your mouth, not in giving you the best smile possible that is both functional and naturally beautiful.
Cosmetic Dentistry  
Like a general dentist, a cosmetic dentist is committed to maintaining and improving your oral health, however he or she will also work with the focus on enhancing the overall look of Jupiter, FL area patients. This could mean offering crowns and bridges designed to match your teeth color and shape, dental implants, dentures, smile makeovers, and full mouth reconstruction. Cosmetic dentists will also offer other procedures such as professional teeth whitening, porcelain veneers, or Invisalign braces. Good cosmetic dentists also receive advanced specialized training that goes above and beyond the schooling that all dentists receive. This training is often recognized with an accreditation by the American Academy of Cosmetic Dentistry. Expert cosmetic dentists are required to undergo a rigorous evaluation before being accredited by this organization. Advanced cosmetic dentists will also be diplomate certified in several other associations such as: the International Congress of Oral Implantologists, the American Dental Implant Association, and the most coveted, with only 400 members nationwide, the American Board of Oral Implantologists.
Smile Design  
An expert cosmetic dentist in the Jupiter area will be practiced in naturally beautiful smile designs - that is, working with you to create the best smile possible for your unique situation. Your wants and needs will also influence what the end result will look like; some people want perfectly straight, brilliant white teeth while others prefer teeth that have a more natural look, which means they may even be a bit misshapen or spaced to give that effect. A cosmetic dentist will go through all of this with you while also keeping your oral health a priority. Many general dentists, even those who offer cosmetic dentistry, are simply unable to offer the smile design services that true cosmetic dentists can. This is because the training and the technological advancements used requires a level of specialization that only an expert in cosmetic dentistry can achieve.  Once you understand that a general family dentist is focused on preventative care and maintaining oral health, while an expert cosmetic dentist wants to enhance your look and smile, it is much easier to decide which type of dentist you need to visit. For any dental work that will affect the way you look, an expert cosmetic dentist is the best choice.
Categories:
Osseointegration, Dental Implants
Author:
Dr. Jay Ajmo
Date:
2015-06-26
We get many questions about the reason it can take up to a few months for dental implants to heal.  Though there are full mouth procedures where you can leave with a brand new smile in one day (Teeth Next Day), many times the implantation of one or a few dental implants must "osseointegrate" with your jaw.  Osseointegration is the fusing of the implant with your jaw bone.
OFFICE HOURS
Monday-Friday 8am - 5pm
Please feel free to give us a call or stop by anytime if you have a question or would like to schedule an appointment.
PGA Dentistry
Palm Beach Gardens Office
7100 Fairway Dr Ste 59
Palm Beach Gardens, FL 33418