What is a 3D CT Scan in Palm Beach Gardens, FL?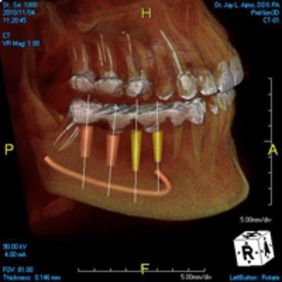 A CT, also referred to as a computerized tomography, combines views from a series of X-rays that are taken from varying angles and rendered on a computer in order to create images that are cross-sectional of the tissues and bones inside of the body. The following is detailed information on 3D CT scans in Palm Beach Gardens.
The Creation of 3D Imagery
When these images are completed, the results are compared similarly to looking down at single slices of bread that are taken from a loaf. A doctor is able to examine each of these slices on an individual basis, or perform additional visualizations by viewing the body from additional angles. The most important feature is the ability of these CT images to be combined in order to create images that are 3D. 3D CT Scans provide far more detail than traditional X-rays.  The amount of jaw bone and location of sinuses are two of the most important features examined.
Why is a 3D CT scan in Palm Beach Gardens Performed?
A dentist may order a 3D CT scan to see about tooth loss, damage, and root structure. A 3D scan gives the dentist a complete overview of the tooth's inner and outer surface so complete dental decisions can be made on restoring or restructuring the mouth and oral area.
How is a 3D CT scan in Palm Beach Gardens Useful?
There are a number of uses for a 3D CT scan, but they are particularly useful for those who are undergoing dental implants or any type of procedure that may require implants.  The dentist is able to see the exact amount of bone that is in the jaw, the location of sinuses, as well as the location of nerve endings.  These images enable the dentist to create a truly customized and precise plan for the location of implants. 3D CT scans have become the gold standard in cosmetic dentistry; dentists that still rely on traditional x-rays are behind the times.
It is important for patients to speak with their dentist about all of the risks and benefits associated with a 3D CT scan. Between informed questions and answers and the dentists own background, you and your dentist can come to a complete treatment plan concerning your needs. 3D CT scans should always be part of the beginning phase of your cosmetic dental treatment.
Learn more about 3D CT Technology.
Categories:
Osseointegration, Dental Implants
Author:
Dr. Jay Ajmo
Date:
2015-06-26
We get many questions about the reason it can take up to a few months for dental implants to heal.  Though there are full mouth procedures where you can leave with a brand new smile in one day (Teeth Next Day), many times the implantation of one or a few dental implants must "osseointegrate" with your jaw.  Osseointegration is the fusing of the implant with your jaw bone.
OFFICE HOURS
Monday-Friday 8am - 5pm
Please feel free to give us a call or stop by anytime if you have a question or would like to schedule an appointment.
PGA Dentistry
Palm Beach Gardens Office
7100 Fairway Dr Ste 59
Palm Beach Gardens, FL 33418