The Risk of Dental Implant Failure from Smoking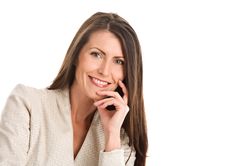 For many patients suffering from tooth loss, dental implants are the most effective way to permanently replace teeth. However, the implant process requires a full, strong recovery before patients can safely and reliably use their new restorations. Therefore, any risk factors that may inhibit healing after surgery should be identified and addressed before treatment. Due to its effects on a patient's oral and general health, smoking is one such risk factor. In fact, if patients have a long history of smoking and continue to smoke into recovery, dental implants are more than twice as likely to fail. To help our Palm Beach Gardens patients increase their odds of success, we offer the following information on the relationship between smoking and dental implant failure.
Risks of Smoking before Surgery
Even before you decide to undergo treatment, smoking may negatively impact your ability to receive implants. This is because smokers face a higher risk of periodontitis, the advanced form of gum disease. This disease infects bone tissue in the jaw, gradually reducing it in shape and size. After enough bone loss has occurred, smokers may be unable to reliably have implants installed without first having a bone graft. Moreover, patients with periodontitis are also likely to suffer from tooth decay and tooth loss, making dental implants all the more necessary.
How Do Dental Implants Fail?
After surgery, implants require the surrounding gum and bone tissues to heal naturally around them, ultimately resulting in a fusion of the implant with the jawbone. In most cases, this simply takes time; the implants should be able to integrate successfully with the mouth, just as the roots of a tooth would. When implants do fail, however, it is because tissues are unable to fully heal, and may even be suffering from further damage. In most cases, this is due to inflammation or infection of the gum or bone.
When gum tissue becomes inflamed around an implant, mucosal pockets tend to develop, preventing the implant and tissue from healing together. This condition is known as peri-implantitis, and it is ultimately responsible for implant failure. Although inflammation may develop on its own, it is usually caused by poor hygiene or by smoking - the factors that are also responsible for gum disease. Smokers already face an elevated risk of gum disease and peri-implantitis, and if they continue to smoke directly before or after implant surgery, this risk is significantly increased.
Smoking is a further detriment to implants due to its interference with medications. If infection is detected and antibiotics are prescribed, their effectiveness will likely be reduced by tobacco use, making it difficult for patients to recover quickly. With prolonged healing and a weakened immune system, any tissue inflammation can lead to eventual failure.  
Minimizing Your Risk
If you are a smoker and plan on undergoing implant surgery, speak with your dentist about when you should abstain from tobacco use. In most cases, patients are advised to quit smoking one to four weeks before surgery, and should continue to abstain until the recovery process is complete. This may take anywhere from six weeks to six months. Of course, the healthiest and most preferable course of action is to quit smoking permanently, as soon as possible. But as far as your implant surgery is concerned, you will be allotted a timeline that at least covers the pre- and post-surgical period.
Learn More about Dental Implants
With the right information and precautions, you can give your dental implants the greatest chance of success. To discuss your candidacy for implants or a recent procedure, contact us to schedule an appointment. Dr. Ajmo is happy to meet with new or returning patients regarding any of our services, restorative or otherwise.  
Categories:
Osseointegration, Dental Implants
Author:
Dr. Jay Ajmo
Date:
2015-06-26
We get many questions about the reason it can take up to a few months for dental implants to heal.  Though there are full mouth procedures where you can leave with a brand new smile in one day (Teeth Next Day), many times the implantation of one or a few dental implants must "osseointegrate" with your jaw.  Osseointegration is the fusing of the implant with your jaw bone.
OFFICE HOURS
Monday-Friday 8am - 5pm
Please feel free to give us a call or stop by anytime if you have a question or would like to schedule an appointment.
PGA Dentistry
Palm Beach Gardens Office
7100 Fairway Dr Ste 59
Palm Beach Gardens, FL 33418