How to Care for Dental Implants in Palm Beach Gardens, FL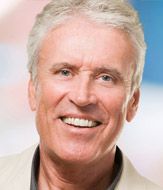 Dental implants are now a common practice in many dental offices.  Studies now support the use of titanium implants and implant-supported prosthesis as treatment for patients who have no teeth or are missing a few teeth.  Important factors such as proper placement, correct bite, patient's hygiene home care and professional hygiene visits in a dental office all contribute to the success or failure of a dental implant.  Palm Beach Gardens dentist, Dr. Jay Ajmo, can place, restore and maintain all dental implants and crowns.
Regular visits with your dental hygienist is key to proper care of your dental implants.  At Dr. Jay Ajmo's Palm Beach Gardens office, a Registered Dental Hygienist will use special instruments to clean under and around the implant crown and the gums surrounding them.  They will then irrigate and floss the area for you.  Special home care instructions will be given and your hygienist will teach you how to care for and maintain your dental implants at home.  Implant home care includes a meticulous routine that is essential for the long term success of your dental implants.  Brushing twice daily with a low abrasive toothpaste, flossing one time a day around the implant being careful to touch all contact points, using an anti-microbial rinse, use a rubber tipped stimulator once daily and often, the use of a water irrigation unit on a low setting are recommended for any patient that has dental implants.
When caring for an implant supported prosthesis, the instructions are similar: brushing twice a day with a low abrasive toothpaste, using a water irrigation unit one to two times a day, flossing once daily making sure to touch all contact points and also to loop the floss around the implants to ensure all surfaces are removed of plaque.
Following the guidelines and recommendations by Palm Beach Gardens dentist, Dr. Jay Ajmo and your Dental Hygienist will ensure that proper maintenance and care of your dental implants will help your make your smile last a lifetime!  Call us today at PGA Dentistry and schedule your complimentary consultation with Dr. Jay Ajmo, Palm Beach Gardens dentist.
Categories:
Osseointegration, Dental Implants
Author:
Dr. Jay Ajmo
Date:
2015-06-26
We get many questions about the reason it can take up to a few months for dental implants to heal.  Though there are full mouth procedures where you can leave with a brand new smile in one day (Teeth Next Day), many times the implantation of one or a few dental implants must "osseointegrate" with your jaw.  Osseointegration is the fusing of the implant with your jaw bone.
OFFICE HOURS
Monday-Friday 8am - 5pm
Please feel free to give us a call or stop by anytime if you have a question or would like to schedule an appointment.
PGA Dentistry
Palm Beach Gardens Office
7100 Fairway Dr Ste 59
Palm Beach Gardens, FL 33418