Smile, Eat & Chew Properly Again! Rejuvenate Your Smile with Implants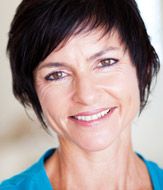 For most people, losing a tooth is traumatic and replacing it imperative, not only for health self-esteem, but to avoid facial and speech changes that take place over time, like jawbone recession and the look of collapsed cheeks.  Dental implants are the treatment of choice to replace missing teeth for a completely natural-looking smile.
*Implants require only normal brushing and flossing for maintenance.
*Preserve and strengthen the underlying bone just like the roots of natural teeth.
*Do not alter or compromise adjacent healthy teeth.
*Require no plates that can affect comfort and fit.
*Can replace the form and function of only one tooth or two, or can replace teeth in an entire jaw.
*Can anchor dentures to prevent shifting, or replace partial dentures and bridgework.
*Are safe and reliable.
*Look completely natural- no one will know you have them…unless you tell!
Safe, reliable and natural looking dental implants may be your smile solution!
Author:
Dr. Jay Ajmo
Date:
2017-10-25
Do your gums feel irritated or bleed when you brush? You could have gum disease. Learn the stages of gum disease, and when to seek diagnosis.
OFFICE HOURS
Monday-Friday 9am - 5pm
Please feel free to give us a call or stop by anytime if you have a question or would like to schedule an appointment.
PGA Advanced Dentistry
Palm Beach Gardens Office
7100 Fairway Dr Ste 59
Palm Beach Gardens, FL 33418
561-627-8666