Enjoy a Decadent Brunch- Rich with Superfoods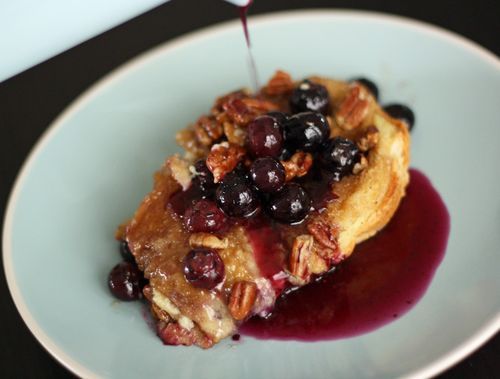 Consider the following menu…Perfectly poached eggs, Cinnamon French Toast with warm Blueberry Preserves, Black Tea with a dash of Buckwheat Honey.  This sounds like an indulgent brunch, yet all elements contain superfoods- extremely nutrient-rich food which help prevent disease.
Eggs- Rich in Vitamin D (strengthens bones and teeth) and high in essential nutrient choline (aids heart and brain health)
Cinnamon- Anti-inflammatory (may reduce risk of gum disease) and helps control insulin levels.
Blueberries- One of the best antioxidant sources and high Vitamin C supports healthy gums.
Black Tea- Helps prevent dementia and lowers cholesterol
Honey- Anti-microbial properties (helps fight mouth and throat infections).
When combined with a varied and balanced diet, these superfoods can help you live a healthier more delicious life!
Categories:
Osseointegration, Dental Implants
Author:
Dr. Jay Ajmo
Date:
2015-06-26
We get many questions about the reason it can take up to a few months for dental implants to heal.  Though there are full mouth procedures where you can leave with a brand new smile in one day (Teeth Next Day), many times the implantation of one or a few dental implants must "osseointegrate" with your jaw.  Osseointegration is the fusing of the implant with your jaw bone.
OFFICE HOURS
Monday-Friday 8am - 5pm
Please feel free to give us a call or stop by anytime if you have a question or would like to schedule an appointment.
PGA Dentistry
Palm Beach Gardens Office
7100 Fairway Dr Ste 59
Palm Beach Gardens, FL 33418