The Benefits of Dental Implants over Dentures in Jupiter, FL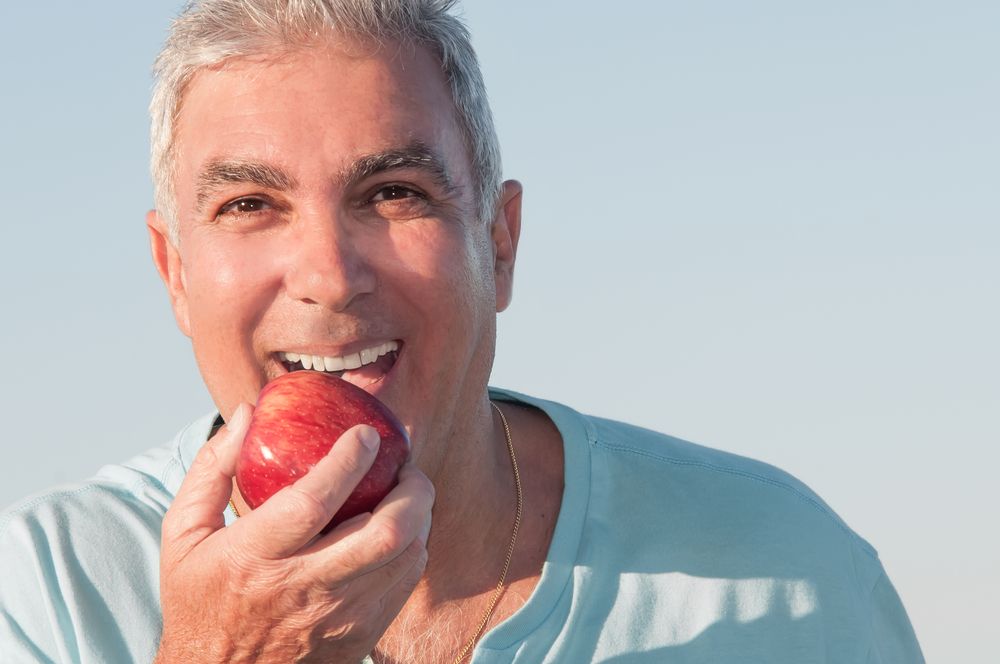 You may expect your life to change in some way when you lose your teeth, but advanced technology has made the transition from natural to artificial teeth easier than ever before. While dentures are the most affordable option available, they are far from the most comfortable option. If you want a solution that will closely simulate your natural teeth so that your lifestyle in Jupiter, FL is not impacted, dental implants are an excellent option.
What is  Dental Implant?
A dental implant is a tooth that is surgically implanted into your jawbone. Implants can be inserted individually so you can retain any natural teeth you still have. If you no longer have natural teeth, you can use dental implants to avoid the discomfort and inconvenience of gluing dentures into your mouth.
If you already have dentures but they are uncomfortable or painful, you may find dental implants are life altering. Your implanted teeth will loo, feel, and function like your natural teeth, and you never have to glue them in place or remove them for cleaning. You care for them in your mouth as you would your natural teeth.
More than a Beautiful Smile
The biggest advantage of dental implants is that they give you a beautiful smile that looks natural. No one has to know that you have implants because you don't need to take your teeth out to sleep and they do not appear artificial. While that beautiful smile is important, the practical and functional benefits of implants are far more important.
Eating is often difficult when you have dentures, and you always have to worry about your teeth staying in place with harder foods. Implanted teeth can chew through foods in a more efficient manner, and you never have to worry about your teeth coming loose or falling out entirely. However, when it comes to biting and using your teeth in other ways, it is important that dental implants are not used as "tools" like you would with your natural teeth.
While dentures will need to be repaired and possibly replaced over the years, dental implants put in place by a professional in Jupiter, FL  will last for the rest of your life if you take care of them properly. They give you the look and functional use of natural teeth, so you will never miss your natural teeth.
Categories:
Osseointegration, Dental Implants
Author:
Dr. Jay Ajmo
Date:
2015-06-26
We get many questions about the reason it can take up to a few months for dental implants to heal.  Though there are full mouth procedures where you can leave with a brand new smile in one day (Teeth Next Day), many times the implantation of one or a few dental implants must "osseointegrate" with your jaw.  Osseointegration is the fusing of the implant with your jaw bone.
OFFICE HOURS
Monday-Friday 8am - 5pm
Please feel free to give us a call or stop by anytime if you have a question or would like to schedule an appointment.
PGA Dentistry
Palm Beach Gardens Office
7100 Fairway Dr Ste 59
Palm Beach Gardens, FL 33418