Types of Mouth Guards in Stuart, FL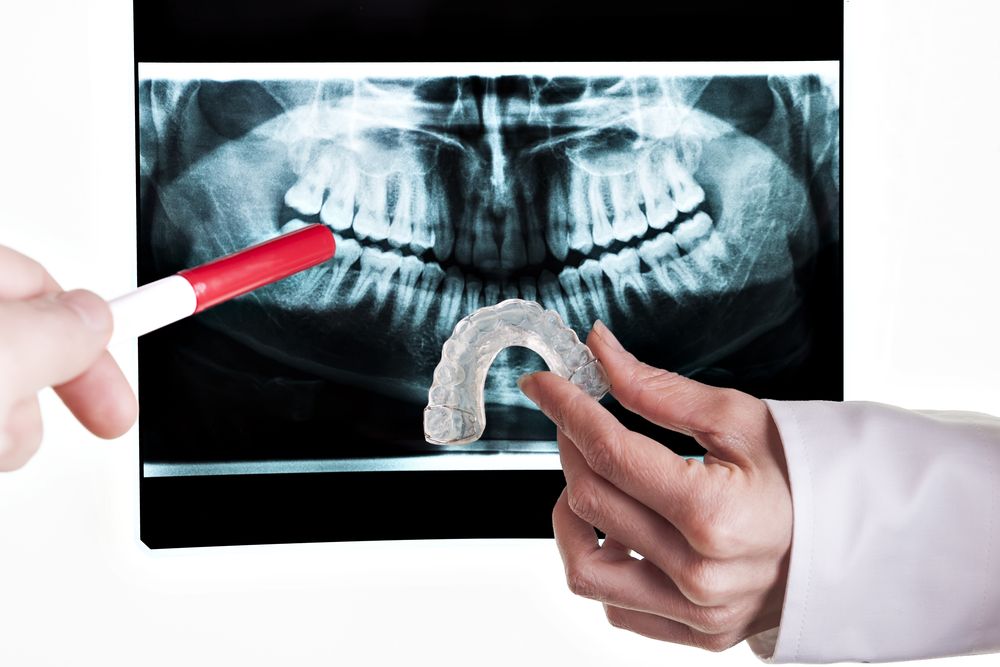 A mouth guard is a protective covering worn over the teeth. The covering is often used to protect your teeth and gums from teeth grinding (bruxism) as well as providing protection during contact sports. The covering can also be used as part of certain dental procedures e.g. teeth bleaching.
Mouth guards are an excellent way to combat bruxism or tooth grinding and the associated symptoms like shorter teeth, jaw pain, headaches, and an irritated sleep partner.  Used in this sense they are commonly referred to as "night guards". 
Why should you use a night mouth guard?
If you suffer from teeth grinding problems (or bruxism), a night guard is the perfect solution. Teeth grinding is the annoying habit of making clenching sounds with your teeth as you sleep.
If you wake up with dull headaches accompanied by tooth pain and sore jaw, you should consider visiting your Stuart dentist to check if you are suffering from Bruxism. The dental specialist should be able to tell you whether you need guards or not.
Night mouth guards should be used by anyone who plays contact sports such as boxing, rugby, hockey, basketball, soccer etc. The guards act as a measure to prevent injuries in the mouth. Even those playing non-contact sports like gymnastics would benefit from the guards.
During sports, accidents are bound to happen and mouth guards can help reduce the risk of injuries to your tongue, lips, and the gum. The guards can also help you prevent cases of broken or chipped teeth, which may occur during sporting activities.
Knocks on the face are likely to damage braces or other dental works like fixed bridges. For this reason, you should consider investing in mouth guards. A dental specialist should be able to provide you with properly fitted guards to protect your dental works. Although mouth guards usually cover the upper teeth only, people with braces or fixed bridges on the lower jaw require a mouth guard on the lower jaw as well.
Common types of mouth guards:
Stock mouth protectors: These guards come ready to wear and can be bought at most pharmacies and sporting goods stores in Stuart. Since these mouth guards come ready to wear, very little can be done to adjust their fit. The guards provide little to no protection and thus not recommended by dentists.

Boil and bite mouth guards: The guards (made from thermostatic material) are softened (by placing them into hot water) and then shaped around the teeth using figure pressure. Like stock mouth protectors, "boil and bite" guards can be bought at most pharmacies and sporting goods stores.

Custom fitted mouth guards: A professional designs and molds these custom-made guards in a dentist's office or laboratory – based on your dentist's instructions. Although custom-fitted guards are more expensive than other types of guides, they provide the most protection, comfort, and great fit.
An effective mouth guard should resist tear (durable), be comfortable, and easy to clean. A good mouth guard should not restrict your speech and breathing. Your Stuart-based dentist should be able to advice you on the best guards for your case.
Categories:
Osseointegration, Dental Implants
Author:
Dr. Jay Ajmo
Date:
2015-06-26
We get many questions about the reason it can take up to a few months for dental implants to heal.  Though there are full mouth procedures where you can leave with a brand new smile in one day (Teeth Next Day), many times the implantation of one or a few dental implants must "osseointegrate" with your jaw.  Osseointegration is the fusing of the implant with your jaw bone.
OFFICE HOURS
Monday-Friday 8am - 5pm
Please feel free to give us a call or stop by anytime if you have a question or would like to schedule an appointment.
PGA Dentistry
Palm Beach Gardens Office
7100 Fairway Dr Ste 59
Palm Beach Gardens, FL 33418