Put Up Your Dukes! Against Astute Bacteria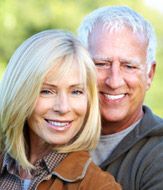 The mineral fluoride was first introduced to toothpastes and municipal water in the '50's because of its ability to harden tooth enamel and fight decay-causing bacteria.  But now, almost 80 years later, the war on cavities just got a little dirtier.  Recent findings indicate that the bacteria that cause cavities can now fend off fluoride, brilliantly working to sabotage its tooth-positive effects.  Scientists don't know how bacteria does this, but when they do, it will offer the means to create an oral health regimen that is more bacteria-hostile.
But wait! Don't abandon fluoride! Using fluoride toothpaste at least twice a day, and flossing once a day, continues to be your best defense against plaque buildup and cavities. Regular professional hygiene (cleaning) appointments are also critical to maintaining your healthy smile.
Categories:
Osseointegration, Dental Implants
Author:
Dr. Jay Ajmo
Date:
2015-06-26
We get many questions about the reason it can take up to a few months for dental implants to heal.  Though there are full mouth procedures where you can leave with a brand new smile in one day (Teeth Next Day), many times the implantation of one or a few dental implants must "osseointegrate" with your jaw.  Osseointegration is the fusing of the implant with your jaw bone.
OFFICE HOURS
Monday-Friday 8am - 5pm
Please feel free to give us a call or stop by anytime if you have a question or would like to schedule an appointment.
PGA Dentistry
Palm Beach Gardens Office
7100 Fairway Dr Ste 59
Palm Beach Gardens, FL 33418