Chipped Tooth - What are your best options in Jupiter?
Although the enamel is the strongest, hardest, and most mineralized tissue in the body, it can sometimes be damaged as a result of acute trauma. Teeth will fracture for a variety of reasons when exposed to acute trauma. Some of these reasons are brittle teeth due to pulp treatment, root canals, cavities, and weak enamel among other reasons.
What are the chipped tooth treatment options?
Your Jupiter, FL dentist can repair a broken tooth so that it can look and function normally again. Repair saves the affected tooth from further deterioration. A common question that I come across on online news boards and forums is – what are your best options when you have a broken tooth?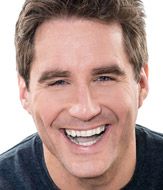 The treatment options, and involved cost for chipped teeth, varies with the severity of the damage. If only a small piece of the enamel is broken, a single visit to your dentist is enough. For people living in Jupiter, Florida, consider a dentist within your locality. The following are some ways your dentist may repair your chipped tooth.
1.   Filling or bonding
For less visible places, the repair for your broken tooth could be as simple as filling. Here, tooth-colored material is applied in layers until the tooth gets its original shape. For the more visible teeth, one of the best option is bonding. The dentist scratches the tooth to make it coarse, applies an adhesive, and then sets the tooth-colored resin. He then shapes the material to look like a natural tooth. After the tooth has taken its original shape, he dries it with ultraviolet light.  Using ultraviolet light ensures that the tooth can be used normally immediately.
2.   Crown or cap
In case a decayed tooth is chipped, the best option is to have the dentist grind the remaining part and set a crown. A tooth-shaped cap completely circles or caps the entire tooth. The cap could be made of ceramic, porcelain-coated metal, stainless steel, all resin, all porcelain, or all metal.
3.   Enamel shaping
If the break off is small, then enamel shaping is the best option. This involves your dentist grinding away the jagged edges of the tooth and smoothing the surface to give it a nice appearance. Enamel shaping is one of the simplest and quickest dental restoration procedure. Enamel shaping could be used alone or in conjunction with other procedures like bonding and filling to smooth out the tooth's surface.
4.   Dental Veneers
Dental veneers are wafer-thin shells of tooth-colored materials for covering the front surface of the tooth to improve its appearance. Although veneers are usually used to improve a tooth's appearance, they can also be used to cover repair work from a chipped broken tooth. Veneers can be made from resin composite material or porcelain. Porcelain veneers are the best as they mimic the light reflecting properties of a natural tooth better.
Categories:
Osseointegration, Dental Implants
Author:
Dr. Jay Ajmo
Date:
2015-06-26
We get many questions about the reason it can take up to a few months for dental implants to heal.  Though there are full mouth procedures where you can leave with a brand new smile in one day (Teeth Next Day), many times the implantation of one or a few dental implants must "osseointegrate" with your jaw.  Osseointegration is the fusing of the implant with your jaw bone.
OFFICE HOURS
Monday-Friday 8am - 5pm
Please feel free to give us a call or stop by anytime if you have a question or would like to schedule an appointment.
PGA Dentistry
Palm Beach Gardens Office
7100 Fairway Dr Ste 59
Palm Beach Gardens, FL 33418