Cosmetic Dentistry by Palm Beach Gardens Dentist, Dr. Jay Ajmo Can Change Your Life!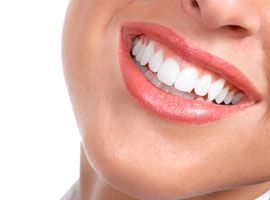 At our practice, you know our team works hard to keep you and your family healthy with preventive dentistry.  Keeping your teeth and gums their healthiest also allows us to consider smile improvements.  When you give us a fantastic foundation to work with, we can make esthetic improvements that can change your life.
Imagine how confident you would feel if your smile was just a little whiter.  Maybe you're self-conscious about laughing out loud due to unsightly silver fillings- did you know that in just one visit we can replace old fillings with white ones or brighten your teeth, and no one will notice you ever had dental work done?!
It's always important to keep your regular checkups so make sure you have your schedule confirm, but why not call today for a free consultation to chat about how we can also revitalize your smile, quickly, conveniently and affordably!
Categories:
Osseointegration, Dental Implants
Author:
Dr. Jay Ajmo
Date:
2015-06-26
We get many questions about the reason it can take up to a few months for dental implants to heal.  Though there are full mouth procedures where you can leave with a brand new smile in one day (Teeth Next Day), many times the implantation of one or a few dental implants must "osseointegrate" with your jaw.  Osseointegration is the fusing of the implant with your jaw bone.
OFFICE HOURS
Monday-Friday 8am - 5pm
Please feel free to give us a call or stop by anytime if you have a question or would like to schedule an appointment.
PGA Dentistry
Palm Beach Gardens Office
7100 Fairway Dr Ste 59
Palm Beach Gardens, FL 33418