Candidates for Porcelain Veneers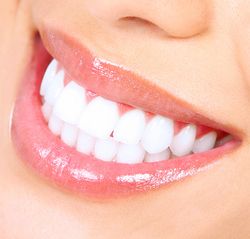 At our Palm Beach Gardens dentistry center, we believe in providing our patients with an array of treatment options, through which everyone can make a choice that best suits his or her own needs. Nevertheless, when a certain technique is effective enough that it can be used for numerous common problems, it stands to reason that such a treatment is a popular choice among patients and dentists alike. Such is the case with porcelain veneers. As veneers can treat multiple cosmetic flaws at once, many of our patients are good candidates for treatment. If you are looking for a way to hide one or more embarrassing imperfections in your teeth, see if you too can benefit from veneers.
How Do Porcelain Veneers Work?
Because porcelain is an excellent replacement for enamel in both appearance and durability, porcelain veneers essentially replace a thin layer of tooth enamel. Each veneer is color-matched and crafted for a specific tooth, to be bonded over the tooth's front surface. By resurfacing teeth, veneers hide cosmetic flaws beneath them and enhance your overall smile. They may be used on an individual basis, to hide specific imperfections on a single tooth, or may be used on all visible teeth for a brand new smile altogether.
Problems Corrected via Porcelain Veneers
As a cosmetic restoration, porcelain veneers are invaluable in their aesthetic quality and their ability to address a wide range of problems. Possible candidates for veneers may be seeking to correct any combination of the following imperfections:
Stained teeth: Veneers are a good treatment option for concealing deep stains that cannot be removed. Likewise, veneers can brighten a smile from stubborn widespread discoloration, especially when whitening treatment is unsatisfactory.
Chipped teeth: Chips and cracks can be covered with veneers, thus restoring the proper shape and fullness of a tooth.
Worn teeth: After years of enduring stress and friction, it's common for the edges of teeth to become uneven or worn down. Porcelain veneers can simultaneously lengthen and even out your teeth to a more appealing size and shape, making your smile look healthier than ever.   
Gapped teeth: A gap in one's front teeth is a common and embarrassing problem that our patients seek to correct. With veneers, this space between teeth can be closed, creating a more complete smile.
Crooked teeth: By applying veneers over your teeth, a crooked smile can appear straight instantly and permanently. As long as you do not suffer from severe bite problems, consider porcelain veneers as a way to achieve instant orthodontics.
Enamel erosion: If enamel erodes from the surface of teeth, it can result in discoloration, sensitivity, and an increased risk of decay. Porcelain veneers are not only a great way to replace lost enamel for aesthetic purposes, but they will also protect your teeth from further damage.
Candidacy for Treatment
Patients who wish to correct one or more of the above problems are most likely good candidates for treatment. Since porcelain veneers require no surgery and are minimally invasive, a majority of patients can receive veneers at little to no risk. However, in order to receive veneers, one's teeth must be free of decay. If cavities are present, the adjacent veneers will eventually have to be removed for restorative treatment. Therefore, any cavities or similar dental problems must be addressed beforehand.
Good candidates are also those who understand the limitations of veneers. While porcelain veneers can easily conceal most cosmetic defects, not every single problem is best solved by veneers. For instance, severe discoloration may still appear through the translucence of porcelain, while large chips are better restored and supported through dental crowns. Furthermore, once a tooth's enamel is removed to accommodate a veneer, that tooth will always require a restoration to protect its surface. For more information on the advantages and disadvantages of veneers, and whether they are a good choice for you, schedule an appointment with your cosmetic dentist.  
Schedule a Consultation
Porcelain veneers can provide a rewarding, long-lasting solution to blemishes in your teeth, but they're not necessarily for everyone. Learn more about the benefits of veneers and candidacy for them. Contact our office to schedule an initial consultation with Dr. Ajmo, and take the first step toward achieving your new smile.
Categories:
Osseointegration, Dental Implants
Author:
Dr. Jay Ajmo
Date:
2015-06-26
We get many questions about the reason it can take up to a few months for dental implants to heal.  Though there are full mouth procedures where you can leave with a brand new smile in one day (Teeth Next Day), many times the implantation of one or a few dental implants must "osseointegrate" with your jaw.  Osseointegration is the fusing of the implant with your jaw bone.
OFFICE HOURS
Monday-Friday 8am - 5pm
Please feel free to give us a call or stop by anytime if you have a question or would like to schedule an appointment.
PGA Dentistry
Palm Beach Gardens Office
7100 Fairway Dr Ste 59
Palm Beach Gardens, FL 33418