Complete dental restoration with dental implants – Case Study
In her search for a solution to her lost teeth, Ina settled for removable dentures.
After sometime, the dentures became old and completely loose. The loose dentures lead to difficulties in chewing and speaking. They also gave her face a look she hated completely – an appearance that completely crushed her self-confidence.
After she could not bear any more of the inconveniences and discomfort brought by the loose dentures, she approached us at Palm Beach Gardens for a solution. After a comprehensive examination, we gave her dental implants and implant-supported dentures. Since most of her jawbone had deteriorated, we had to do some grafting to accommodate the implants. The result was permanently attached crowns that look and function just like the natural teeth she had long lost.
Ina can now eat comfortably and speak clearly. The dental implants also gave her a more youthful and healthy appearance. After visiting our Palm Beach Gardens center, her self-confidence has been restored completely.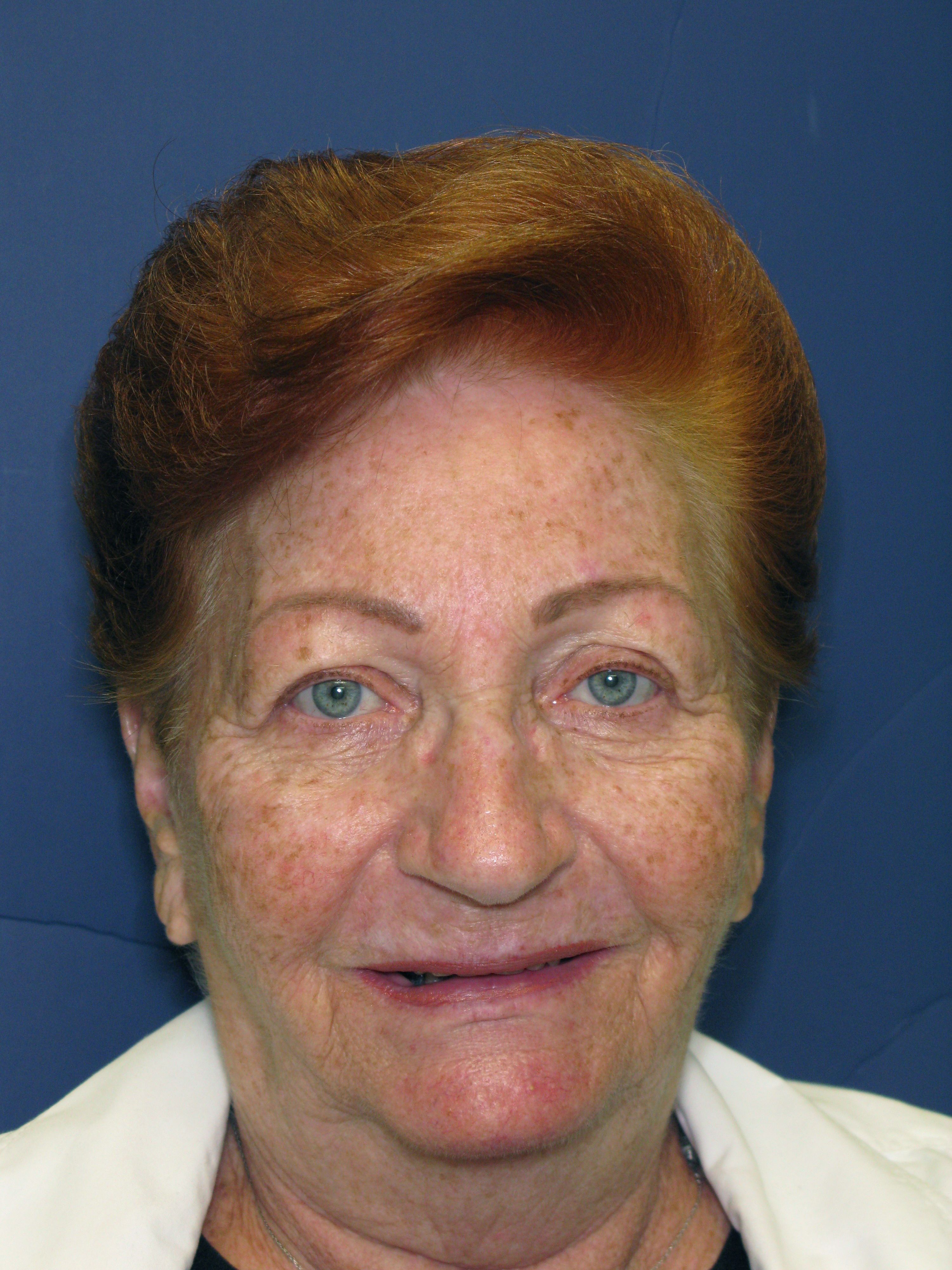 Here is what Ina had to say:
"I suffered with loose uncomfortable removable dentures for years. Apart from difficulties in chewing and speaking, the loose dentures also affected my appearance negatively, which crushed my self-esteem. It reached a point where I could not take it anymore! I decided to care of my smile and appearance by seeking help from an expert in dental implants. I can now eat whatever I want and can talk clearly. I am glad I got dental implant restoration in Palm Beach Gardens… and done by Dr. Ajmo. Thank you for the help offered. Appreciated", -Ina
Categories:
Osseointegration, Dental Implants
Author:
Dr. Jay Ajmo
Date:
2015-06-26
We get many questions about the reason it can take up to a few months for dental implants to heal.  Though there are full mouth procedures where you can leave with a brand new smile in one day (Teeth Next Day), many times the implantation of one or a few dental implants must "osseointegrate" with your jaw.  Osseointegration is the fusing of the implant with your jaw bone.
OFFICE HOURS
Monday-Friday 8am - 5pm
Please feel free to give us a call or stop by anytime if you have a question or would like to schedule an appointment.
PGA Dentistry
Palm Beach Gardens Office
7100 Fairway Dr Ste 59
Palm Beach Gardens, FL 33418