Case Study: Teeth Next Day™ in Palm Beach Gardens, FL
Meet Michelle. She suffered from lifelong dental problems that kept her from smiling. She was so saddened by the condition of her teeth that she often avoided social situations where she'd feel awkward not smiling. Michelle knew she had to do something, but she was afraid of visiting the dentist, and didn't know who she could trust to restore her smile.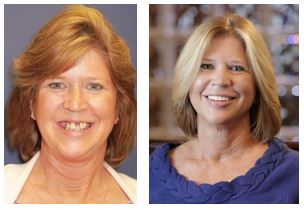 Michelle learned of Dr. Jay Ajmo through a friend and was pleased to find out she could undergo dental restoration with IV Sedation to make her more comfortable during the process. She also discovered that Dr. Ajmo's team can perform all of the needed steps to restore her smile, all in a single office. Dr. Ajmo's Teeth Next Day™ process enables Palm Beach Gardens patients to experience complete dental restoration in just ONE day.
Full mouth reconstruction using Teeth Next Day™ can achieve truly life-changing effects. This technique, used in Michelle's case, improved both the look and function of her teeth. Today, she can smile, eat, and speak confidently thanks to her restored teeth. She has been transformed! This experienced changed not only her teeth, but also her life, and she couldn't be happier.
Michelle says, "I suffered with bad teeth my whole life. I had been putting this off for years because I was scared of the dentist and didn't know where to go. Dr. Ajmo gave me a whole new smile with Teeth Next Day™ and I never felt a thing. Thank you for changing my life!"
If you suffer from missing teeth, damaged teeth, failing dental work, or ill-fitting dentures, Teeth Next Day™ is the ideal solution for you. This technique allows patients to go from hiding toothless smiles to regaining confidence in their appearance. This long-lasting, effective way to replace missing or damaged teeth represents the future of dentistry, and is now available in Palm Beach Gardens.
If you feel like you can never smile because of the condition of your teeth – or you live in constant dental pain – consider the Teeth Next Day™ solution offered by Dr. Ajmo. He has already helped Michelle, and dozens of patients in Palm Beach Gardens like her, achieve a huge difference in the appearance and function of their teeth, and he's here to help you, too! If you have been living your life with decayed or missing teeth, Teeth Next Day™ is your solution!
Categories:
Osseointegration, Dental Implants
Author:
Dr. Jay Ajmo
Date:
2015-06-26
We get many questions about the reason it can take up to a few months for dental implants to heal.  Though there are full mouth procedures where you can leave with a brand new smile in one day (Teeth Next Day), many times the implantation of one or a few dental implants must "osseointegrate" with your jaw.  Osseointegration is the fusing of the implant with your jaw bone.
OFFICE HOURS
Monday-Friday 8am - 5pm
Please feel free to give us a call or stop by anytime if you have a question or would like to schedule an appointment.
PGA Dentistry
Palm Beach Gardens Office
7100 Fairway Dr Ste 59
Palm Beach Gardens, FL 33418