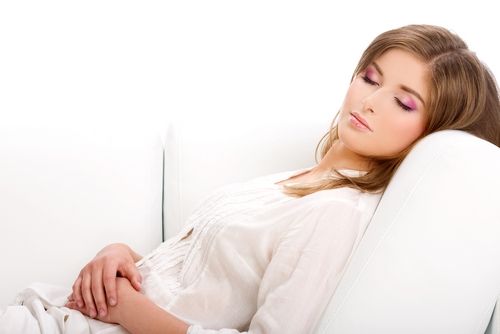 Dentists have worked long and hard to diminish or eliminate patient pain.  Anxious and even phobic patients often discover that sedation dentistry can offer the perfect, relaxing solution for maintaining good dental health.  In one study, 90% of the patients who experienced fearfulness about dentistry felt more comfortable with sedation… and you are no different.  We can make your next visit a lot more comfortable.  And of course, prior to administering any anesthesia, we'll discuss your needs, your medical history and your current health with you.
Nitrous Oxide, commonly referred to as laughing gas, is an effective anesthetic with many benefits.
Oral sedation (pills) are used for many of our patients who are needle-phobic.
IV sedation is administered directly into the blood stream.  Patients remain conscious and are able to understand and respond to requests from your dental team.  Our dental team has been specially trained in IV sedation.
Dental sedation is a safe and effective way to reduce the stress and anxiety associated with your dental appointment.  If you're apprehensive about dental visits, the first step is to call.  We will work with you to eliminate this barrier to better oral health.
Benefits of sedation dentistry include: elimination of fear, reduction of anxiety, increased comfort levels, heightened relaxation and increased sense of control.
Categories:
Osseointegration, Dental Implants
Author:
Dr. Jay Ajmo
Date:
2015-06-26
We get many questions about the reason it can take up to a few months for dental implants to heal.  Though there are full mouth procedures where you can leave with a brand new smile in one day (Teeth Next Day), many times the implantation of one or a few dental implants must "osseointegrate" with your jaw.  Osseointegration is the fusing of the implant with your jaw bone.
OFFICE HOURS
Monday-Friday 8am - 5pm
Please feel free to give us a call or stop by anytime if you have a question or would like to schedule an appointment.
PGA Dentistry
Palm Beach Gardens Office
7100 Fairway Dr Ste 59
Palm Beach Gardens, FL 33418