Dental Implants for Tooth Replacement- If You Have Lost Teeth, You Are Losing Bone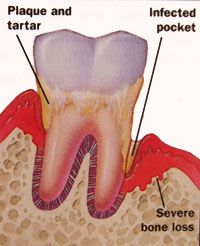 Losing one or more of your teeth creates a gap in your smile, affects your ability to chew properly and can alter your diet and nutrition. While these are all serious issues, did you know that tooth loss also causes bone loss?
When a tooth is lost, the jawbone beneath it begins to shrink (or atrophy) and becomes brittle from lack of exercise.  Not only does losing a tooth affect your smile, it also changes the shape of your face causing you to look prematurely aged.
The benefits of dental implants are to replace missing teeth, stop bone loss, maintain your youthful appearance and restore your natural smile.
Call us today to schedule a complimentary consultation to see if you are a candidate for dental implants.
Categories:
Osseointegration, Dental Implants
Author:
Dr. Jay Ajmo
Date:
2015-06-26
We get many questions about the reason it can take up to a few months for dental implants to heal.  Though there are full mouth procedures where you can leave with a brand new smile in one day (Teeth Next Day), many times the implantation of one or a few dental implants must "osseointegrate" with your jaw.  Osseointegration is the fusing of the implant with your jaw bone.
OFFICE HOURS
Monday-Friday 8am - 5pm
Please feel free to give us a call or stop by anytime if you have a question or would like to schedule an appointment.
PGA Dentistry
Palm Beach Gardens Office
7100 Fairway Dr Ste 59
Palm Beach Gardens, FL 33418