Veneers Q & A- Here's What You Want To Know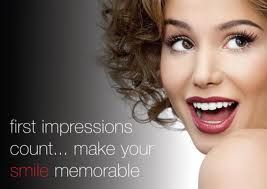 Q:  What are the benefits of veneers?
A:  An improved smile can increase your self-confidence which improves your work and social life.  Veneers are an effective cosmetic technique used to cover flaws and strengthen your teeth with beautiful results.
Q:  How do I know if I'm a good candidate?
A:  If your teeth are stained, chipped or have other minor irregularities like small spaces, uneven lengths or exposed roots, veneers can work for you.  For slightly crooked teeth, veneers can five your teeth a straighter appearance without braces.
Q:  Will my veneers stain?
A:  Porcelain veneers should never stain, although some other veneer materials are more porous and could.  To keep your natural teeth bright, try to reduce or avoid foods and beverages like coffee, tea, red wine and dark fruit juices as well as tobacco products.  Most patients whiten teeth surrounding their veneers(s) to ensure a good match.
Q: How long will they last?
A:  They can last up to 20 years when you take care of your oral health to avoid decay and gum recession.
Q:  Is getting veneers a long process?
A:  No, it usually takes just two to three appointments for diagnosis, treatment planning, preparation and placing your veneers
Categories:
Osseointegration, Dental Implants
Author:
Dr. Jay Ajmo
Date:
2015-06-26
We get many questions about the reason it can take up to a few months for dental implants to heal.  Though there are full mouth procedures where you can leave with a brand new smile in one day (Teeth Next Day), many times the implantation of one or a few dental implants must "osseointegrate" with your jaw.  Osseointegration is the fusing of the implant with your jaw bone.
OFFICE HOURS
Monday-Friday 8am - 5pm
Please feel free to give us a call or stop by anytime if you have a question or would like to schedule an appointment.
PGA Dentistry
Palm Beach Gardens Office
7100 Fairway Dr Ste 59
Palm Beach Gardens, FL 33418