Smiles That Go Miles- Home and Pro Care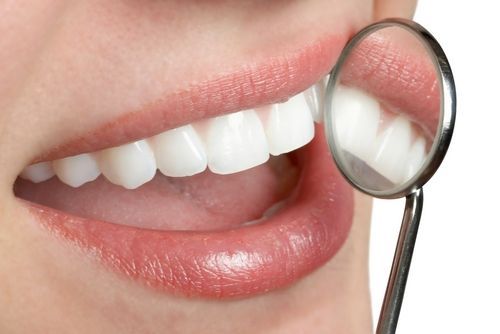 A healthy beautiful smile is one of your best assets.  It tells people you are conscientious, approachable and responsible.  And frankly, it ramps up your "attractive quotient".  Isn't it a relief that keeping your smile clean and healthy takes so little daily effort and just a small portion of your personal home care budget? You know the at-home routine: brush at least twice a day, floss every day, eat sensibly, don't smoke, exercise and get sufficient sleep. Easy.
By having your teeth professionally cleaned by us at least every six months, you give us the opportunity to keep abreast of your oral health- preventing, detecting and remedying a number of unwelcomed and harmful conditions such as gum disease, halitosis, cavities, cancer and even perhaps identifying systemic disease that may be reflected orally.  Plus fresh professionally polished teeth. Beautiful.
Categories:
Osseointegration, Dental Implants
Author:
Dr. Jay Ajmo
Date:
2015-06-26
We get many questions about the reason it can take up to a few months for dental implants to heal.  Though there are full mouth procedures where you can leave with a brand new smile in one day (Teeth Next Day), many times the implantation of one or a few dental implants must "osseointegrate" with your jaw.  Osseointegration is the fusing of the implant with your jaw bone.
OFFICE HOURS
Monday-Friday 8am - 5pm
Please feel free to give us a call or stop by anytime if you have a question or would like to schedule an appointment.
PGA Dentistry
Palm Beach Gardens Office
7100 Fairway Dr Ste 59
Palm Beach Gardens, FL 33418