Take a Big Bite Out of Life! Get Confident with Crowns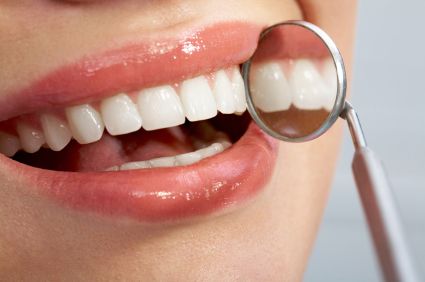 Every tooth has a job, whether it's chewing, grinding or slicing…and every tooth has the duty of keeping its neighbors neatly aligned. When you have damaged or missing teeth, this entire orchestration is thrown off kilter, introducing bite issues, jaw pain and even eating difficulties.  In addition, self-esteem is almost always affected. 
There is help.  Crowns will make your smile whole and quite possibly even more beautiful than before! It's time to enjoy life again, savor the foods you love and put your best smile forward!
Crowns: Covering an existing decayed, damaged or misshapen tooth, crowns strengthen, hide or enhance while complementing your smile with the perfect color, shape and size.
Crowns with Bridges: Permanent bridges add additional support and security to crowns which replace one or more missing teeth. They fill in gaps, helps maintain your face shape and alleviate stress in your bite.
Crowns with Implants: Implants are artificial roots that anchor individual crowns.  Implants help arrest bone loss immediately below the missing tooth, helping to maintain a fuller more youthful face shape.
You don't have to live with damaged or missing teeth. Regain the beauty and function of your smile, and take a big healthy bite out of life! We're here to help you, so call us today!
Categories:
Osseointegration, Dental Implants
Author:
Dr. Jay Ajmo
Date:
2015-06-26
We get many questions about the reason it can take up to a few months for dental implants to heal.  Though there are full mouth procedures where you can leave with a brand new smile in one day (Teeth Next Day), many times the implantation of one or a few dental implants must "osseointegrate" with your jaw.  Osseointegration is the fusing of the implant with your jaw bone.
OFFICE HOURS
Monday-Friday 8am - 5pm
Please feel free to give us a call or stop by anytime if you have a question or would like to schedule an appointment.
PGA Dentistry
Palm Beach Gardens Office
7100 Fairway Dr Ste 59
Palm Beach Gardens, FL 33418