One-Step Beauty- Learn the Best Kept Makeover Secret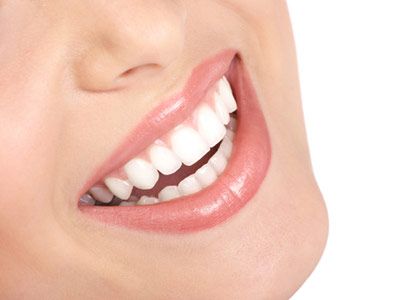 Just because glamorous celebrities owe their fabulous smiles to cosmetic dentistry, don't be misled into thinking this is an elitist option.  With cosmetic veneers, for example, the same kind of transforming advantages are available to you in only a few visits.
Veneers are custom-crafted just for you from tooth-colored, long-lasting materials that are applied over your teeth enamel to look completely natural.
Veneers could be an excellent option and greatly improve the esthetics of your smile if you have teeth that…
*are stained or naturally yellow
*have been cracked, chipped or broken
*are small with spaces that may not be suitable for orthodontics
*have worn down and make you look older
*overlap slightly, creating a rippling or corrugated appearance
*appear crooked
Cosmetic veneers are really worth your consideration.  Research has documented that people dramatically upgrade their opinions of those with beautiful smile and judge them as more attractive, more popular, richer and more successful.
Now that the celeb secret's out in the open- call for your cosmetic consultation. A veneer makeover could be just right for you.
Categories:
Osseointegration, Dental Implants
Author:
Dr. Jay Ajmo
Date:
2015-06-26
We get many questions about the reason it can take up to a few months for dental implants to heal.  Though there are full mouth procedures where you can leave with a brand new smile in one day (Teeth Next Day), many times the implantation of one or a few dental implants must "osseointegrate" with your jaw.  Osseointegration is the fusing of the implant with your jaw bone.
OFFICE HOURS
Monday-Friday 8am - 5pm
Please feel free to give us a call or stop by anytime if you have a question or would like to schedule an appointment.
PGA Dentistry
Palm Beach Gardens Office
7100 Fairway Dr Ste 59
Palm Beach Gardens, FL 33418