Replace One Lost Tooth- And Save a Whole Smile!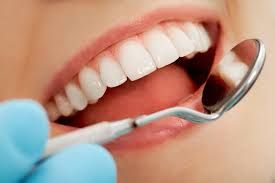 A mouthguard is the best way to protect your teeth from sports injuries and we can custom-make this important protective piece for you, but there are many other ways to lose a tooth that you can't anticipate.  No matter how it occurs, tooth loss can be devastating- damaging your self-esteem and compromising your jaw, gums and chewing and speaking functions.
A single implant, especially when placed soon after tooth loss, will save your smile and help you to avoid more complex treatments later on.  Because implants are fused to the jawbone, they help stop bone loss and prevent neighboring teeth from shifting out of alignment.
No matter what your age, replacing missing teeth is important to your general and oral health.  An implant, topped by a beautiful white crown, will make your smile whole again.
Categories:
Osseointegration, Dental Implants
Author:
Dr. Jay Ajmo
Date:
2015-06-26
We get many questions about the reason it can take up to a few months for dental implants to heal.  Though there are full mouth procedures where you can leave with a brand new smile in one day (Teeth Next Day), many times the implantation of one or a few dental implants must "osseointegrate" with your jaw.  Osseointegration is the fusing of the implant with your jaw bone.
OFFICE HOURS
Monday-Friday 8am - 5pm
Please feel free to give us a call or stop by anytime if you have a question or would like to schedule an appointment.
PGA Dentistry
Palm Beach Gardens Office
7100 Fairway Dr Ste 59
Palm Beach Gardens, FL 33418