Candidates for Teeth in a Day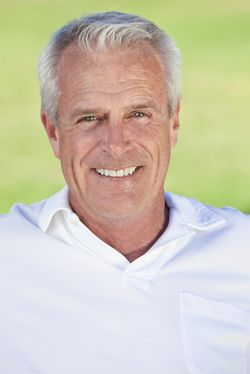 Dental implants are an advanced dental procedure that has helped a great number of patients replace missing teeth with strong and functional dental restorations. Unfortunately, not all patients are good candidates for dental implants treatment. Still, others may not have the time or money that is required of the lengthy treatment procedure. Fortunately, there is an alternative treatment available. Cosmetic dentist Jay L. Ajmo offer his Palm Beach Gardens patients Teeth in a Day. Teeth in a Day, also known as mini dental implants, offer the same durable and secure foundation of traditional implants but the entire procedure can be completed in just a single day. Teeth in a Day also require the placement of fewer implants, making this treatment a faster and more affordable alternative to traditional dental implants for those patients who are good candidates for the procedure.
What Are Teeth in a Day?
Teeth in a Day is a dental treatment that replaces missing or severely damaged teeth with a full set of dental restorations, commonly fixed dentures. This procedure involves the removal of teeth (when necessary), the placement of mini dental implants, and the attachment of a fixed denture all in the same day, allowing patients to leave our office with a new set of teeth that is securely and comfortably fixed to the jaw bone. Teeth in a Day offer patients the comfort and security of traditional dental implants in a fraction of the time and for less cost.
Am I a Candidate?
Have you lost a significant number of adult teeth? Are your teeth in such bad condition that tooth loss seems inevitable? Are you currently a denture wearer but are dissatisfied with their fit and function? If you answered "yes" to any of these questions, you are likely a good candidate for Teeth in a Day. Because of the technique that is used for Teeth in a Day treatment, virtually any patient is a good candidate for this procedure. Even patients who have been told they are not good candidates for traditional dental implants can often benefit from Teeth in a Day. Teeth in a Day are secured by a small set of dental implants. On average, a full jaw of dentures can be secured with just four to six mini implants. These implants are typically placed toward the front of the mouth where the jaw bone is stronger. This makes Teeth in a Day an excellent option for patients who have been ruled out as candidates for traditional dental implants due to an insignificant amount of dense jaw bone. Because fewer implants are needed for Teeth in a Day, this procedure is often less costly than traditional dental implants, so it is also a good option for patients who may have ruled out dental implants due to budget restraints.
Schedule an Appointment
Teeth in a Day is a revolutionary dental treatment that can benefit just about any patient who has lost the majority of their adult teeth. However, as with all dental treatments, the best way to determine if Teeth in a Day is the most appropriate treatment for you is to consult an experienced dental professional such as Dr. Jay L. Ajmo. To learn if you're a candidate for Teeth in a Day, schedule an appointment with Dr. Ajmo at your earliest convenience. We look forward to meeting you!
Categories:
Osseointegration, Dental Implants
Author:
Dr. Jay Ajmo
Date:
2015-06-26
We get many questions about the reason it can take up to a few months for dental implants to heal.  Though there are full mouth procedures where you can leave with a brand new smile in one day (Teeth Next Day), many times the implantation of one or a few dental implants must "osseointegrate" with your jaw.  Osseointegration is the fusing of the implant with your jaw bone.
OFFICE HOURS
Monday-Friday 8am - 5pm
Please feel free to give us a call or stop by anytime if you have a question or would like to schedule an appointment.
PGA Dentistry
Palm Beach Gardens Office
7100 Fairway Dr Ste 59
Palm Beach Gardens, FL 33418