There's More to Oral Health than Just Brushing!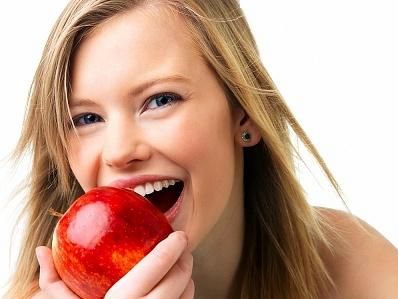 Brushing and flossing are important, but lifestyle choices also play a large part in ensuring good oral health.  Here are a few choices that you can make today!
*Eat healthy- Proper nutrition and a diet rich in Vitamin D, calcium and Omega 3 will promote strong soft tissues and healthy teeth
*Butt out- Smoking can cause oral cancer and periodontal disease
*Get fit- Those who stay physically active have a lower incidence of severe gum disease.
*Pamper yourself- Lower your stress levels to decrease your body's production of the hormone cortisol- a known gum-disease trigger.
*Visit us and your doctor regularly- Regular checkups screen for chronic illnesses, including those associated with periodontal disease.
Live a longer healthier life by embracing good habits and keep your smile looking its very best!
Categories:
Osseointegration, Dental Implants
Author:
Dr. Jay Ajmo
Date:
2015-06-26
We get many questions about the reason it can take up to a few months for dental implants to heal.  Though there are full mouth procedures where you can leave with a brand new smile in one day (Teeth Next Day), many times the implantation of one or a few dental implants must "osseointegrate" with your jaw.  Osseointegration is the fusing of the implant with your jaw bone.
OFFICE HOURS
Monday-Friday 8am - 5pm
Please feel free to give us a call or stop by anytime if you have a question or would like to schedule an appointment.
PGA Dentistry
Palm Beach Gardens Office
7100 Fairway Dr Ste 59
Palm Beach Gardens, FL 33418