Top 5 Makeover Picks- When Losing Your Illusions is a Good Thing!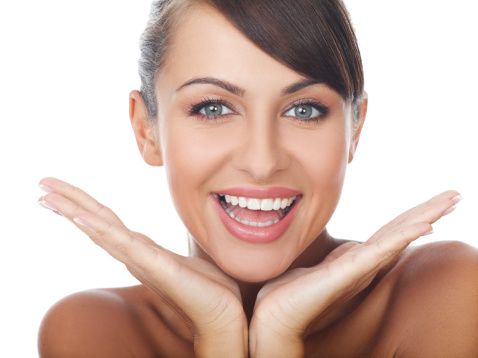 If you want brighter teeth in photos- no doubt there are good apps for that, but you'd have to fix every picture.  And what about those candid cell phone shots that you have no access to?  Here are 5 ways you can get the real deal and never worry about retouching again.
1.       If your teeth are a little dingy, or a lot, get them whitened and say goodbye to stains from food, beverages, nicotine, root canal treatments and age!
2.       If your smile is looking a little dated from stained or silver-colored fillings, consider virtually invisible white fillings and tooth-colored porcelain inlays.
3.       If your teeth are chipped, cracked or have slight spaces, consider tooth-colored bonding materials to cover up these flaws.
4.       Porcelain veneers which are ultra-thin, hand-sculpted shells that cover the front surface of teeth are another excellent natural-looking option.
5.       If your teeth have been weakened by clenching, grinding, decay or root canal therapy, natural-looking crowns will restore appearance and function.
Many of these techniques take only a visit or two…so let's rescue even those teeth you may forget about-at the back of your mouth and along your lower arch!
Categories:
Osseointegration, Dental Implants
Author:
Dr. Jay Ajmo
Date:
2015-06-26
We get many questions about the reason it can take up to a few months for dental implants to heal.  Though there are full mouth procedures where you can leave with a brand new smile in one day (Teeth Next Day), many times the implantation of one or a few dental implants must "osseointegrate" with your jaw.  Osseointegration is the fusing of the implant with your jaw bone.
OFFICE HOURS
Monday-Friday 8am - 5pm
Please feel free to give us a call or stop by anytime if you have a question or would like to schedule an appointment.
PGA Dentistry
Palm Beach Gardens Office
7100 Fairway Dr Ste 59
Palm Beach Gardens, FL 33418