Completely Relax With Sedation Dentistry- Leave Your Fears Behind!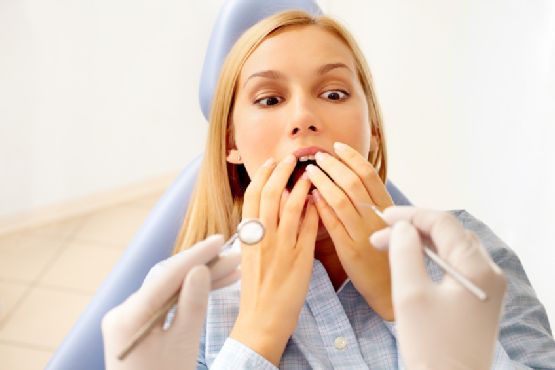 If you've ever experienced anxiety- even fear- at the mere thought of your next dental appointment, you're not alone.  Researchers estimate that up to 35 million Americans simply will not visit a dentist's office due to anxiety or fear.  And that's really scary, given how vitally important our oral health is to our overall health.
For those of you who have dental anxiety, or who find it difficult to sit still, we offer sedation dentistry to allay any fears.
·          Minimal Sedation through medication dulls the senses.  Although fully awake, anxiety is decreased. Most patients have little memory of noise or pain.
·         Moderate Sedation, or conscious sedation, whereby the patient maintains consciousness and can respond to questions or physical stimuli.
·         IV sedation which induces a state of deep relaxation and a feeling of nothing going on at all.
And there are no worries…You'll be constantly monitored by our professional team to ensure your comfort.
The American Dental Association has endorsed sedation as an effective way to make patients comfortable during their dental visit.  Please don't let anxiety or fear compromise your dental and overall health.  Ask us at any time if you think sedation might be the right option for you
Categories:
Osseointegration, Dental Implants
Author:
Dr. Jay Ajmo
Date:
2015-06-26
We get many questions about the reason it can take up to a few months for dental implants to heal.  Though there are full mouth procedures where you can leave with a brand new smile in one day (Teeth Next Day), many times the implantation of one or a few dental implants must "osseointegrate" with your jaw.  Osseointegration is the fusing of the implant with your jaw bone.
OFFICE HOURS
Monday-Friday 8am - 5pm
Please feel free to give us a call or stop by anytime if you have a question or would like to schedule an appointment.
PGA Dentistry
Palm Beach Gardens Office
7100 Fairway Dr Ste 59
Palm Beach Gardens, FL 33418